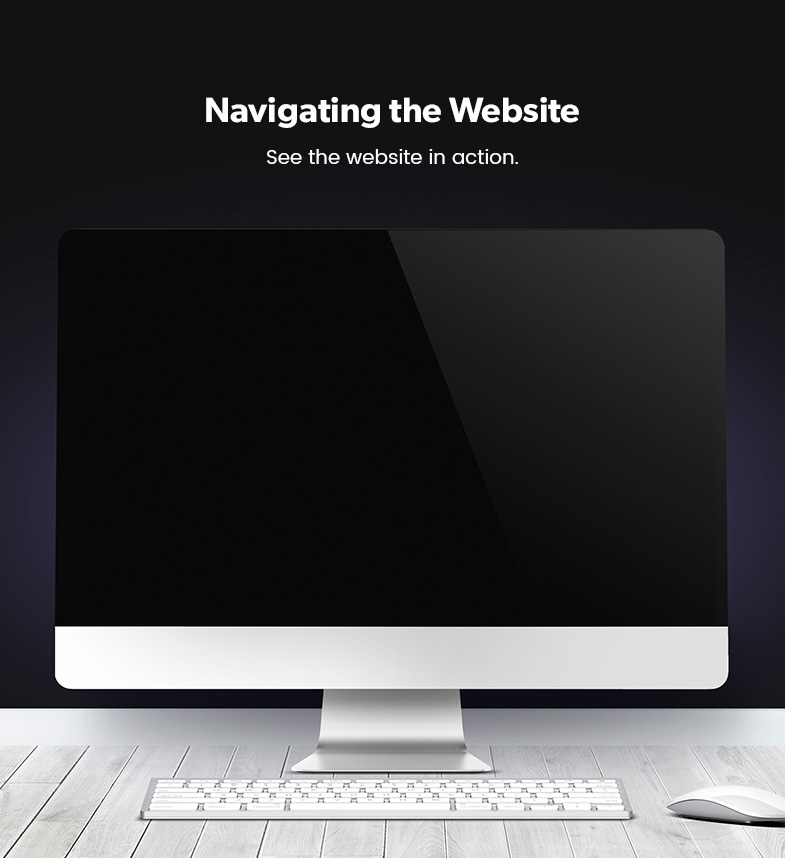 Meet the Client
For over 30 years Glass Pro has been an esteemed authority in the Central Valley when it comes to windows and doors. When they needed marketing and website services our mutual business partner immediately referred them to Digital Attic.
GlassPro offers glass and window installation services and wanted a website that highlights their best work on every page. The clean design showcases beautiful photography and bright vivid colors. Easy navigation allows for their website users to quickly contact GlassPro for conversion into a long term client.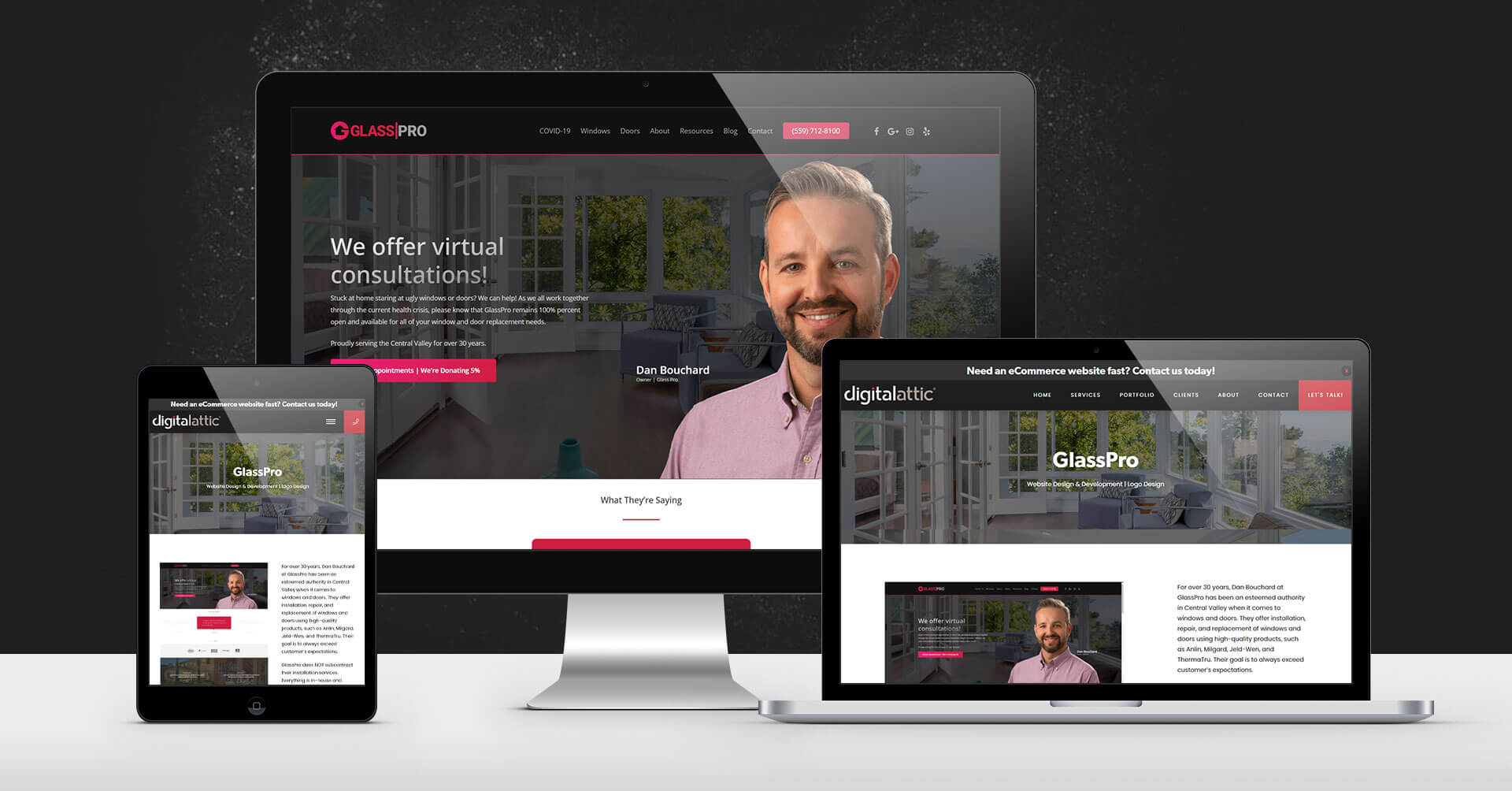 Web Design & Development
The beautiful GlassPro website was designed with easy navigation in mind along with showcasing their beautiful services and work. From client reviews scrolling along the home page to quick link boxes for window and door services their potential clients can get the information they need quickly. The modern and responsive website offers resources and blog articles for homeowners needing quick guidance.
Logo Design
When GlassPro came to us they needed a great logo and catchy tagline… yesterday! The creative team at Digital Attic quickly got to work and designed a logo that summarizes the services of the company and adds value to the brand. The tagline was created to flow with the name and relay the fact that you are always working with professionals, "Leave it to the pros!"
Online Marketing
As a new business, GlassPro needed digital marketing that stacked up against the competition. Digital Attic set up keyword phrase tracking, competitor tracking, analytics, targeted marketing, PPC ads, landing pages, and conversion tracking. Driving traffic to their website and converting leads to long term customers is always the goal.
Web Hosting and Maintenance
GlassPro chose the features and benefits of our Advanced Hosting plan to help them move their business forward with their digital marketing strategy. The in-depth reporting included helped navigate how to better enhance their site for optimal performance.
---