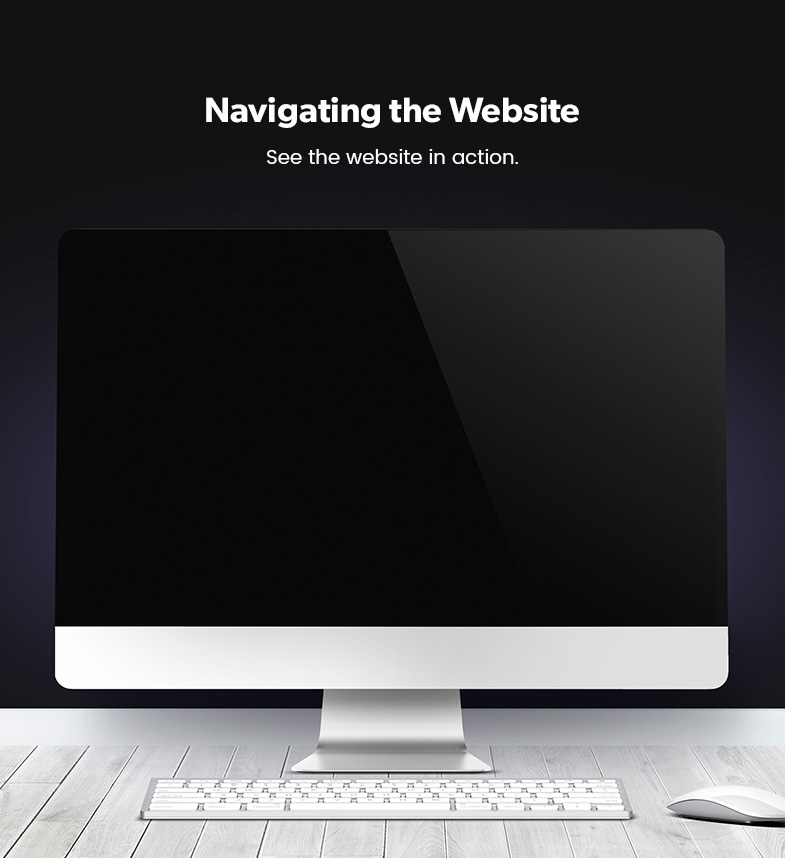 Meet the client
PB Loader is a company that specializes in manufacturing truck-mounted loaders and is best known for their invention of the pothole patcher, which is used for asphalt patching.
Founded in 1954, PB Loader has supplied clients across California with quality loaders and patchers for decades. Digital Attic was happy to partner with them to design a new website to serve as an online marketing tool.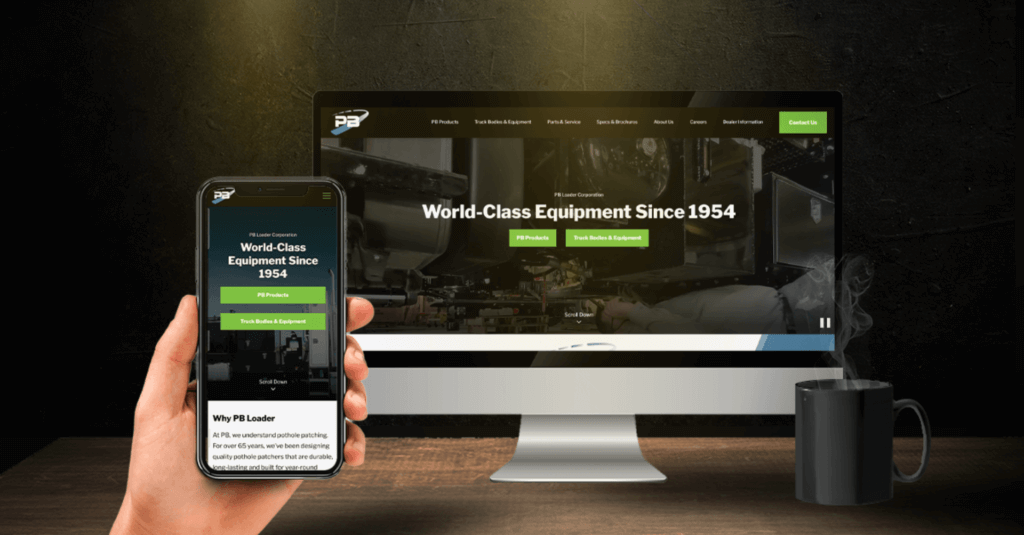 Web Design & Development
The web design team took PB Loader's existing branding into account and created a custom website that reflects their company's story. The Digital Attic design team first researched and looked at competitors in the same field to gain a better understanding of what would best work for PB Loader. We brainstormed individual pages and content to create something that was unique and professional. We incorporated b-roll footage on the home page to serve as an additional feature that would both attract the target audience while showcasing PB Loader's potential effectively. The end result was a polished and professional website that is easy to navigate and showcases PB Loader's products and services in a visually appealing way.
Content Writing
Digital Attic also helped PB Loader develop a website that could be expanded on over time. Our team made sure the site was responsive and optimized for search engines. Our expert team of content writers are well versed in writing customized copy fit for each client that is also relevant to current SEO trends. We worked with PB Loader to ensure each page served to provide potential clients with useful information on products and services while making sure the site would rank high on targeted keywords. We are proud to have helped this long-standing company update their web presence!
Web Hosting and Maintenance
Digital Attic understands that a website is never fully completed. It needs to be maintained, updated, and refreshed regularly to ensure it continues to function as intended. This can be a lot for a company to take on while also managing its own business. One way Digital Attic assists with this is to offer multiple hosting and maintenance plans to our clients. These plans vary in the amount of services that are provided for each, but they are a great way to keep up with your website's updates. PB Loader dedicated a lot of time to prepare a website it could be proud of and realized it could benefit greatly from our hosting plans. With Digital Attic as a hosting provider, our clients have monthly maintenance time, uptime monitoring, dedicated hosting, analytic reports, and security updates so each website has the attention it needs.
---