 National Groundwater Surveyor
The National Groundwater Surveyor is a company dedicated to scouting properties for water and providing the most accurate information to their clients. Digital Attic partnered with the company to develop a professional, informative website that was user-friendly and provided the best solutions to the public possible.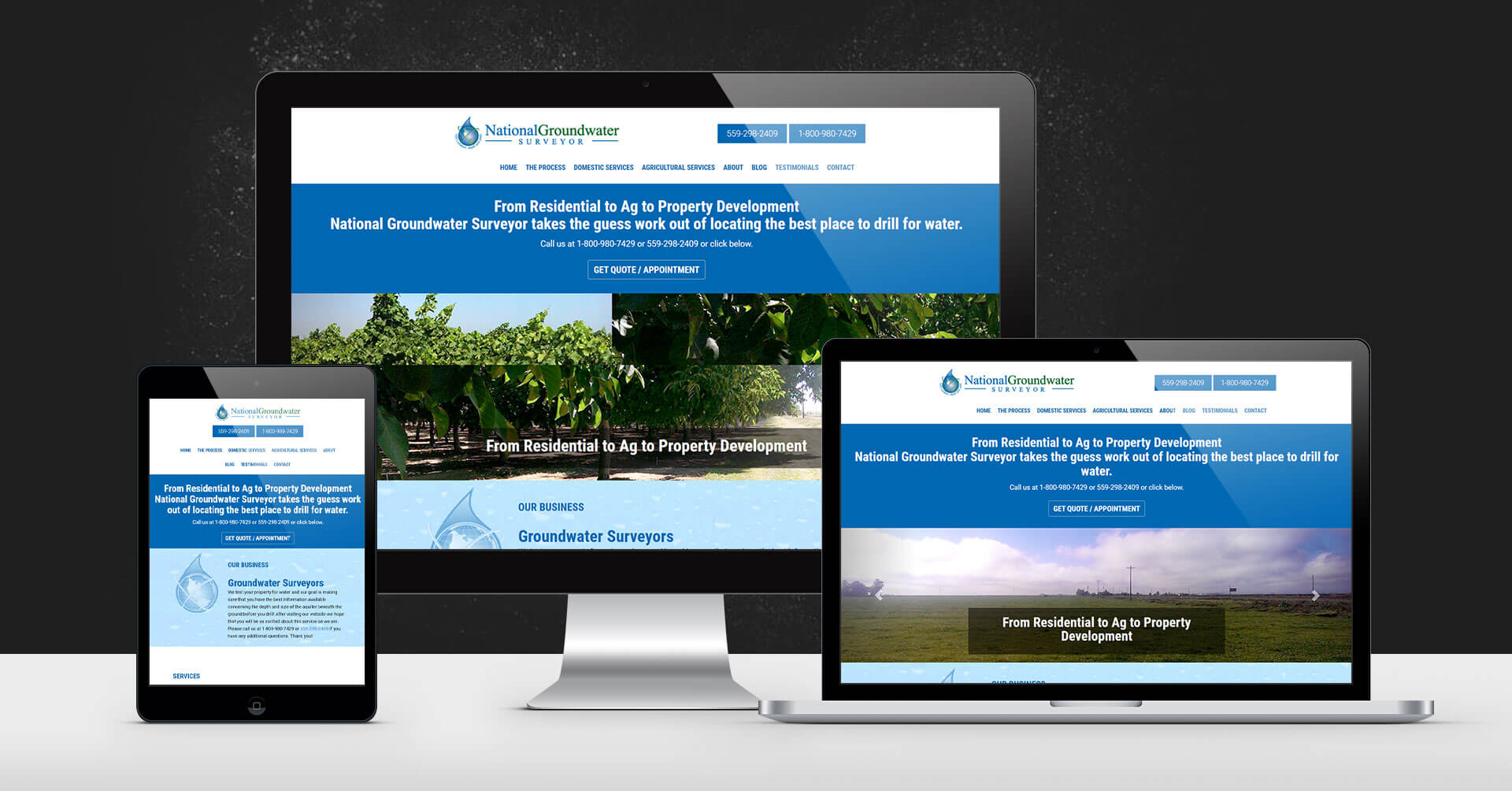 Digital Attic offers marketing, SEO services, and hosting packages to set up our customers for success. We know what it takes to develop and maintain a secure, updated, easy to navigate website and ensure it continues to perform optimally.