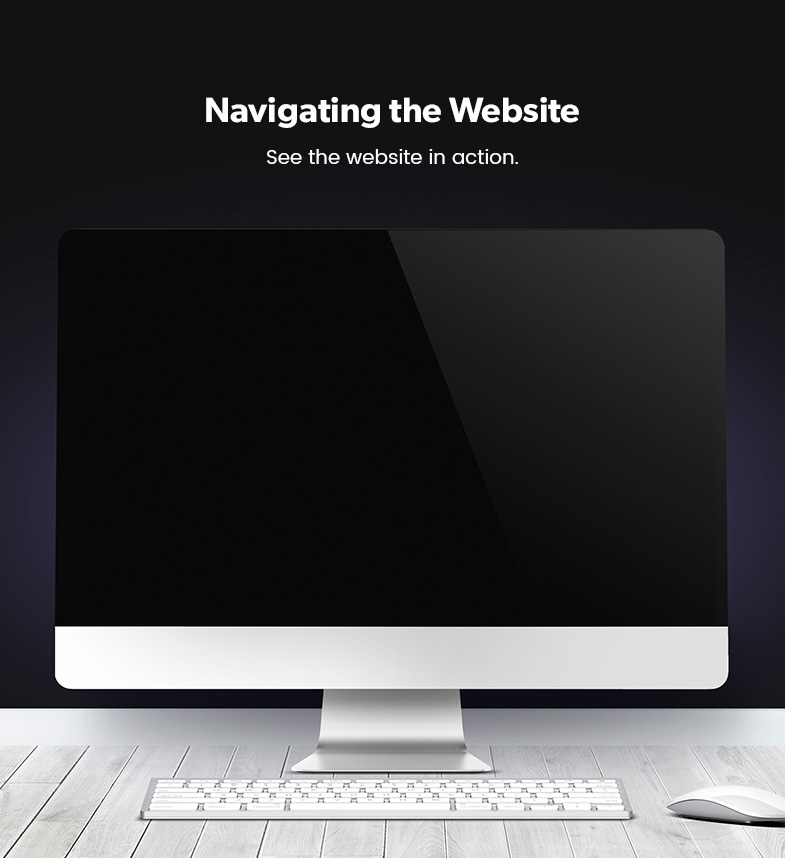 Meet the Client
JTI Electric has been serving its clients and building partnerships across all industries for decades with its wide range of professional electrical services. With its expansion in capabilities, the company needed a responsive website.
Digital Attic was happy to partner with JTI Electric to design and launch a modern, sleek website that would serve to generate organic online traffic and provide employees as well as partners useful access to the company.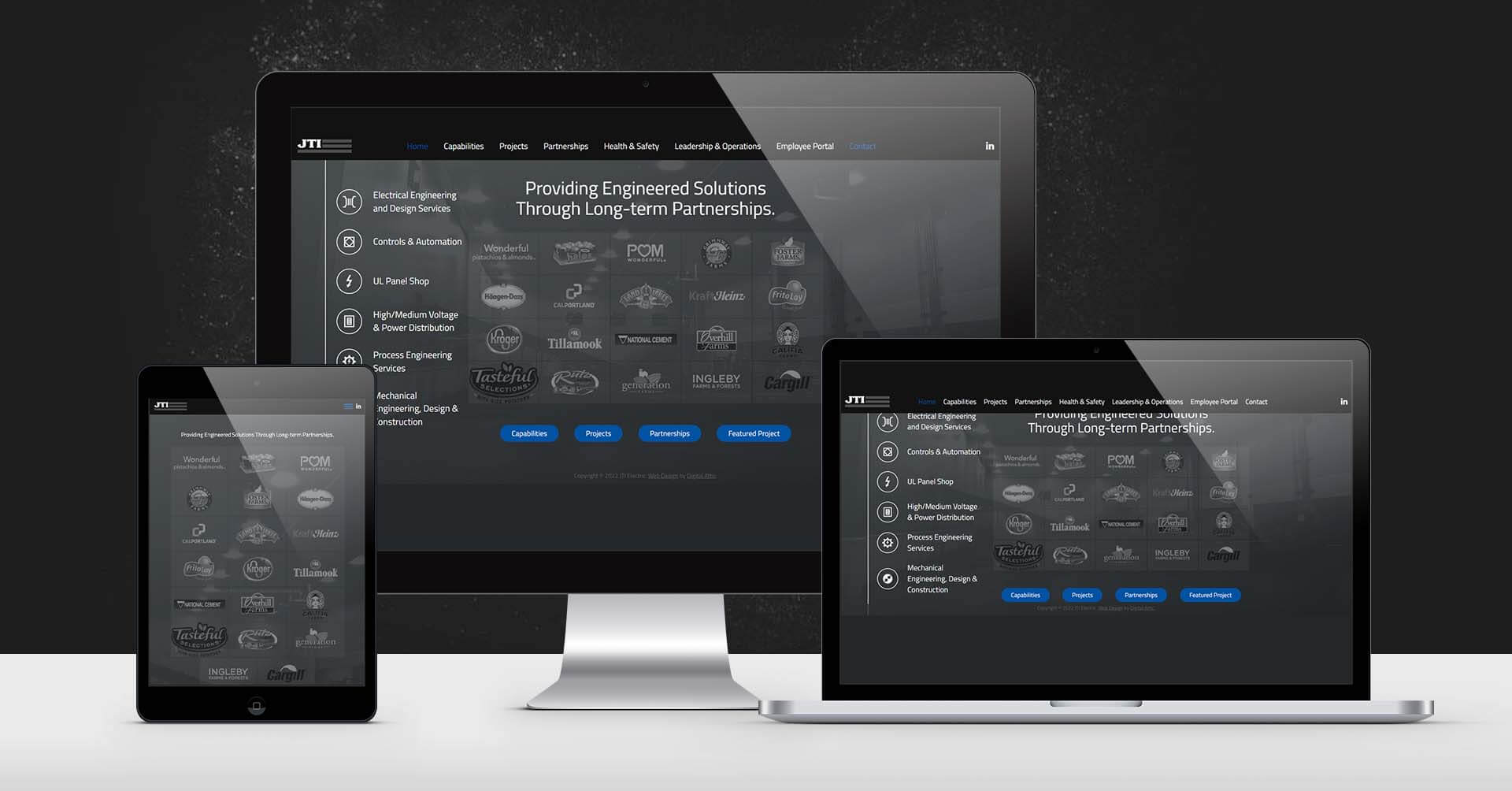 Web Design & Development
JTI Electric needed a brand new website that was responsive across all tech devices and could serve as a bridge to connect the company to new customers in commercial and industrial industries. Digital Attic created a sitemap and looked over different color palettes that would best suit the new site. The end product was a modern, one-of-a-kind website complete with custom designed pages and icons to fit each capability, project, and service the company has to offer. It creates a unique, smooth navigating experience for web users with information easy to find on a given page. The Digital Attic IT team even took time to incorporate a secure employee portal for the JTI team to have ease of access to important individual information.
Sales Materials
Digital Attic understands how important it is to establish your brand. This is why we provide a variety of services and branding packages to help get you started on the right track. With our experienced graphic designers, every company can be certain we will take the time to customize any sales material you may need to help make your brand one that stands out! JTI Electric approached our design team to update its sales materials to match its new website. Digital Attic spent hours designing, collaborating, and editing brochures, business cards, stationary, and folders for the electric company so that each material was of the highest quality. Once JTI approved the final results, our team took care of printing each item and providing it to the customer.
Video Editing
Videos have been taking the digital marketing world by storm in recent years and companies are finding the value in investing with professional video companies to capture high quality content. Digital Attic offers services for every step in the video filming process including filming, studio space, lighting and sound effects, scriptwriting, and editing. JTI Electric knew it could trust our expertise when it came to editing one of its videos to be more cohesive and include the company's logo. Digital Attic made sure to edit the video until it flowed seamlessly and incorporated the company logo in a way that was natural. Once the video was complete, the team embedded the video into the new website.
Web Hosting and Maintenance
JTI Electric was satisfied with its brand new website and knew it needed to maintain it in order to ensure its success. The company chose to have Digital Attic host and maintain its new site under one of our hosting plans. With these plans, our hosting clients have SSL certificates, monthly maintenance, security updates, SEO services, uptime monitoring, and monthly analytics reports. It is our goal to offer the services we know to positively impact a company's site and these plans were designed to fit the needs of each customer, whether the company is a small start-up business or a large corporation.
---