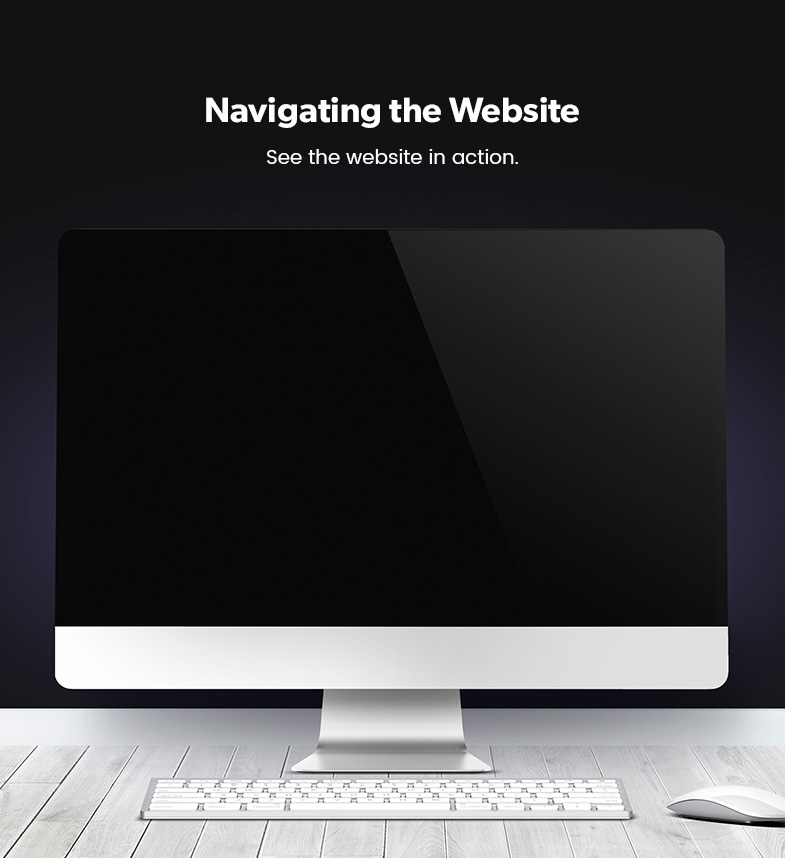 Meet the client
For decades, Golden Gate Trailer Park has been providing an affordable and accessible living space for many California residents in the sought after Bay Area.
The trailer park's management team reached out to Digital Attic in the hopes that our team could modernize his outdated website, providing an easy-to-navigate, informational, and attractive website to draw in future residents.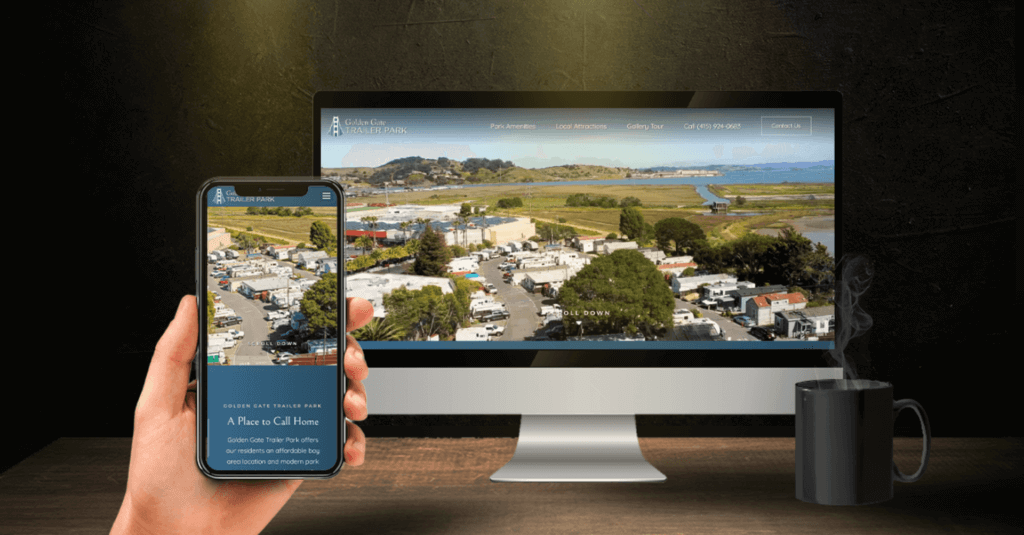 Web Design & Development
Our team's response to Golden Gate Trailer Park's web design project was to familiarize ourselves with what sets the trailer park apart. Our goal is to always understand what our clients offer, get to know who they are and what their goals are in order to adequately design a website that is completely their own. For Golden Gate Trailer Park, our design team spent many hours researching and drafting the layout for this website. We then carefully designed each web page to offer the perfect balance of information regarding the park's location, amenities, testimonials, and surrounding attractions with picturesque photography. Each page provides web users with an inside look into the perks of living at Golden Gate Trailer Park. Personal touches were integrated throughout the site including a customized map of the surrounding area, a brand new logo, a real-time weather feature, and professional drone footage overlooking the park. Our goal was to design a modern site that was accessible and provided our audience an enjoyable experience. We believe this new website not only accomplishes this, it also successfully displays everything that sets Golden Gate apart from other competitors.
Web Hosting & Maintenance
At Digital Attic our team is dedicated to designing and developing a fully functional site that is responsive across all forms of tech devices. However, like any valuable investment, websites need to be taken care of to ensure they continue to function as intended. With the digital world always evolving, our team offers a solution perfect for keeping your new website up to date. Our hosting plans include monthly maintenance time, security updates, SSL certificates, and uptime monitoring as just a few services that will help to ease the burden of having to constantly make changes and monitor your site. We also offer access to our dedicated support team and advanced hosting options for clients who need a more proactive and competitive plan to maintain their online presence.
Copywriting
Golden Gate Trailer Park has a lot to offer its residents. Not only is it situated in the beautiful Bay Area, but it is surrounded by tourist attractions, colleges, prestigious hospitals and research centers, and shopping malls. With so much to offer, Golden Gate Trailer Park partnered with Digital Attic to have its website content written by our professional creative writing team. Our team knows the importance of SEO and keywords while also providing web users with content that is engaging and easy to follow. A great way to address SEO is to provide blog articles that are relevant to you and your audience. Our team of copywriters researched effective keywords and competitors to provide a balanced page of information that would attract visitors and future residents to the trailer park. Each individual page offers useful information regarding nearby attractions like Muir Woods and the Sausalito Boardwalk, serving to bring these destinations to life for potential residents.
---