 Baskin Mechanical Engineers
Baskin Mechanical Engineers needed a clean, simple, user-friendly website to help get their brand out to the public. Digital Attic created a website that was easy to navigate and fit the overall look of the company.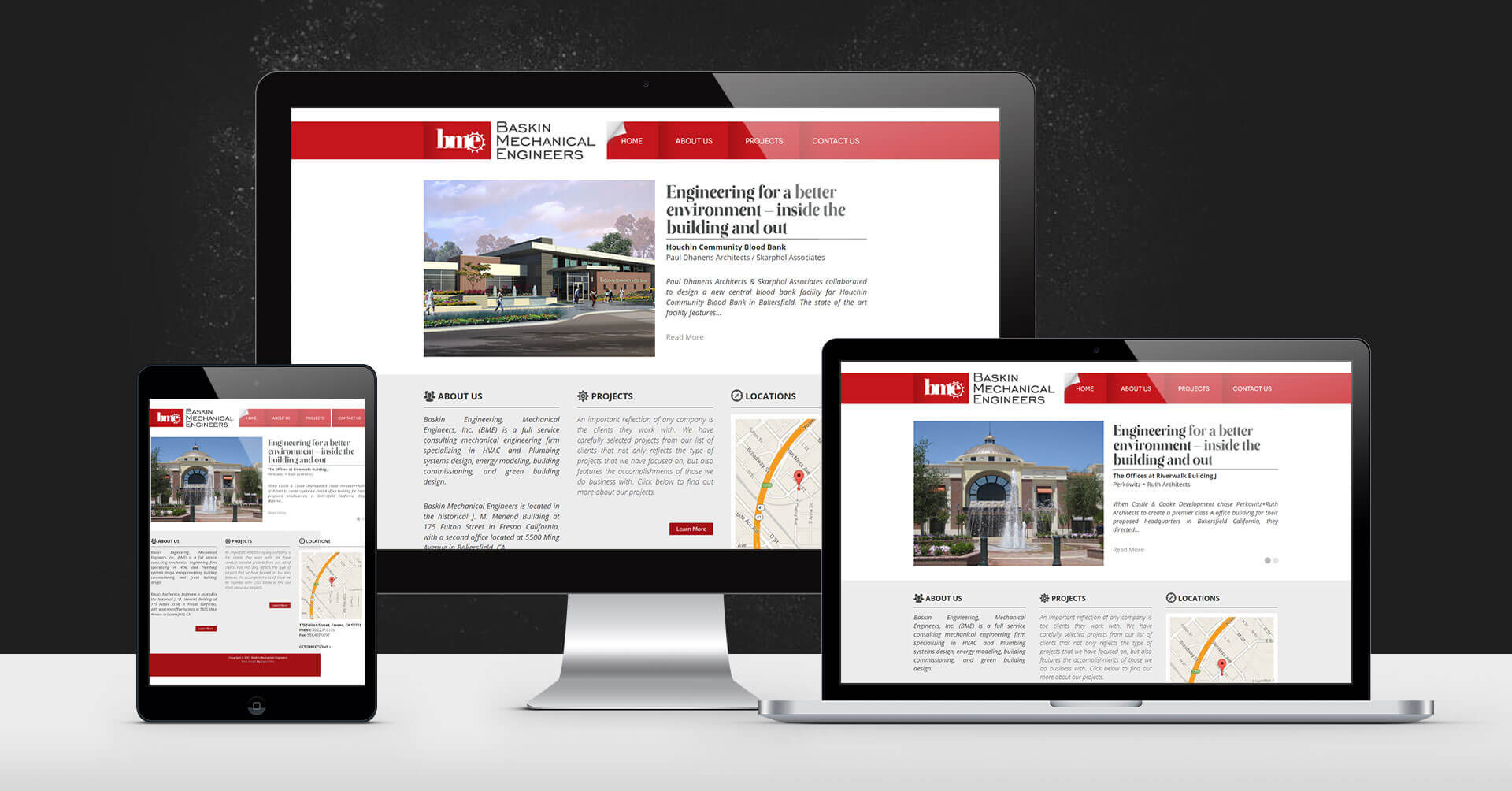 Websites need to be closely monitored and upgraded to continue to be effective. Our customers know they can trust our support team to maintain their websites and keep it running without too much trouble. It truly is important to have a trusted site!