 Launching a National Product
When the opportunity to expand into the organic juice market came, Grimmway Farms was passionate about creating an exceptional line of juices that was both wholesome and great tasting. They poured their heart into creating juices that remained true to their values of honesty and quality. Now, they needed help in telling the True Organic Juice story and educating the world on what makes it unique.
For nearly a half-century the Grimmway family has been providing the freshest produce to customers.
The Backstory
Grimmway Farms, the world's largest carrot producer, was expanding its product offering by launching a new line of organic juices. Choosing to side-step traditional advertising channels, Grimmway needed a compelling web site targeted at millennials that focused on showcasing the products, educating consumers on the organic process, leveraging social media, and capitalizing on white hat SEO techniques.
We collaborated face-to-face with Grimmway's marketing team to develop a creative web strategy that aligned with their overarching marketing goals. The result was an innovative site featuring responsive web design techniques that provide an immersive and engaging experience across all devices.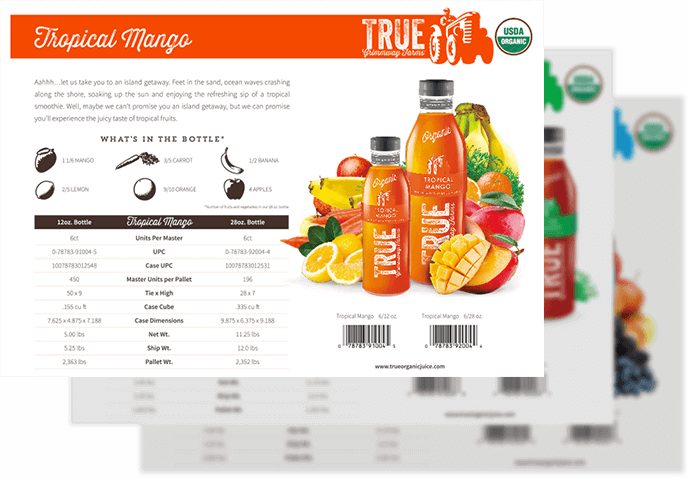 Offline Product Launch
Grimmway also asked us to help with offline product launch activities, such as providing graphic design for signage, display booths, and sales sheets for the full product lineup of six juices. This included creating 3D renderings of the bottles as the juice packaging was still being finalized and product photography was not yet available. Having a diverse suite of in-house services allowed us to control the quality of work and provide timely services to support the brand's kickoff.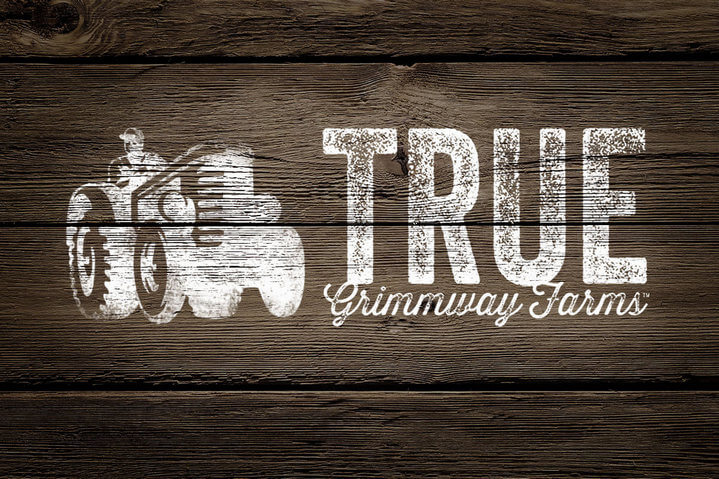 Designing on Strategy
The goal was to create a site that was fun, fresh, and easy to navigate no matter the device. Targeting millennials meant that mobile was a critical factor, so the decision to use responsive web design techniques was made early on. The parallax programming feels purposeful – even helpful – for a catered user experience. Carefully selected iconography was used to help consumers identify and connect with the brand's key messages, differentiating them from competitors. To leverage social media as the primary advertising channel, the site features live Facebook, Twitter, and Instagram feeds integrated on each page.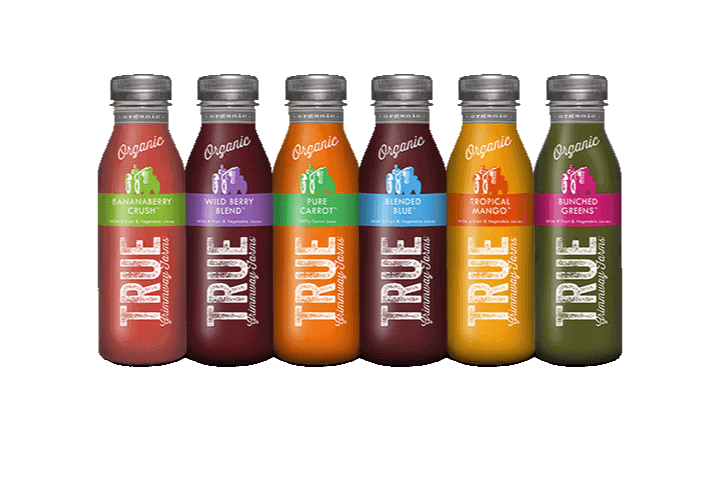 Rendering Juice to Life
Much of our work took place during the final phases of product development and actual product photography wasn't available. So our skilled team of graphic artists created 3D bottle renderings to help bring the products to life before they were bottled and on store shelves. We meticulously studied the product specs and label diagrams and paid careful attention to lighting details such as realistic bottle reflection. The result was colorful 3D representations that popped on screen and in print.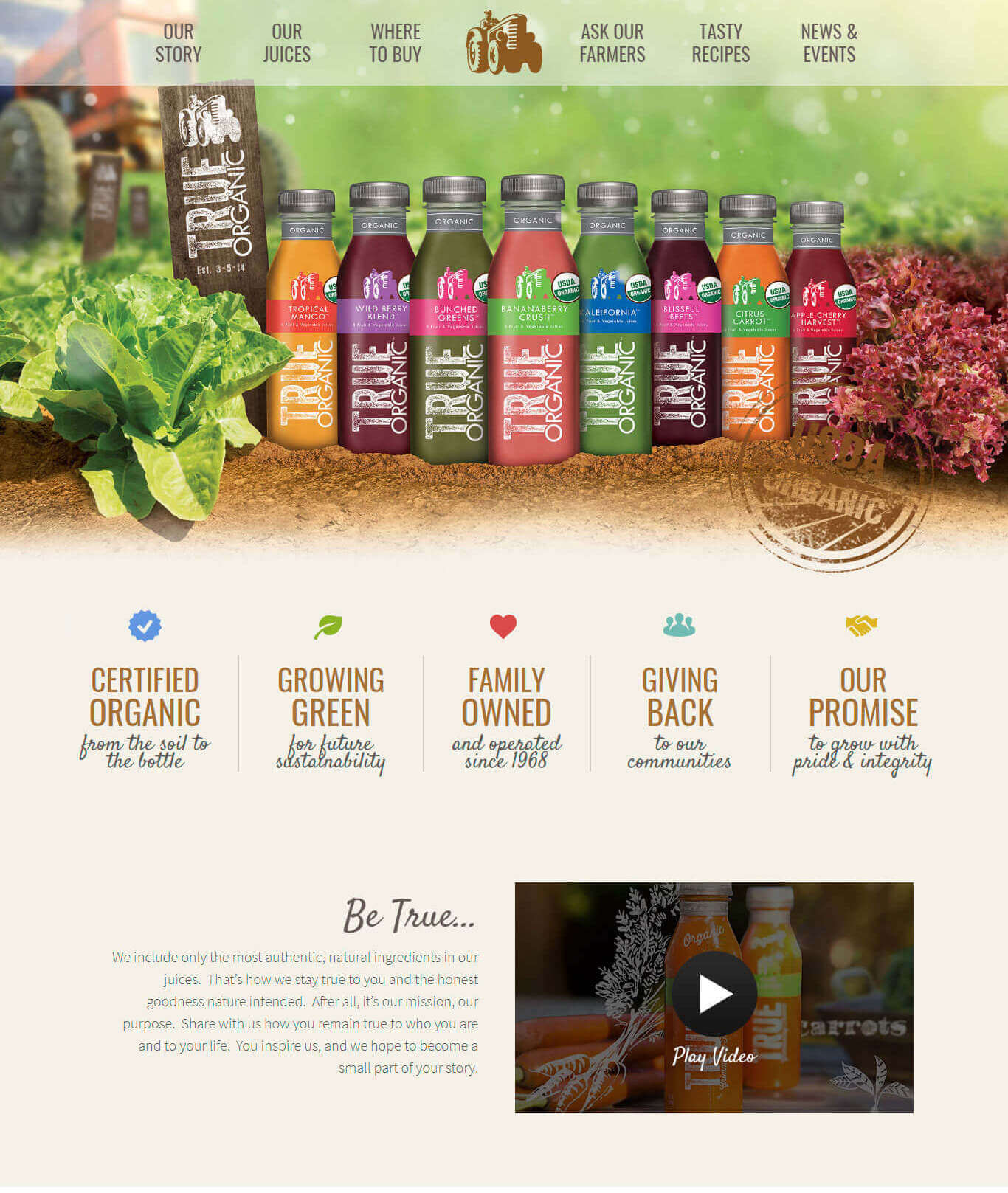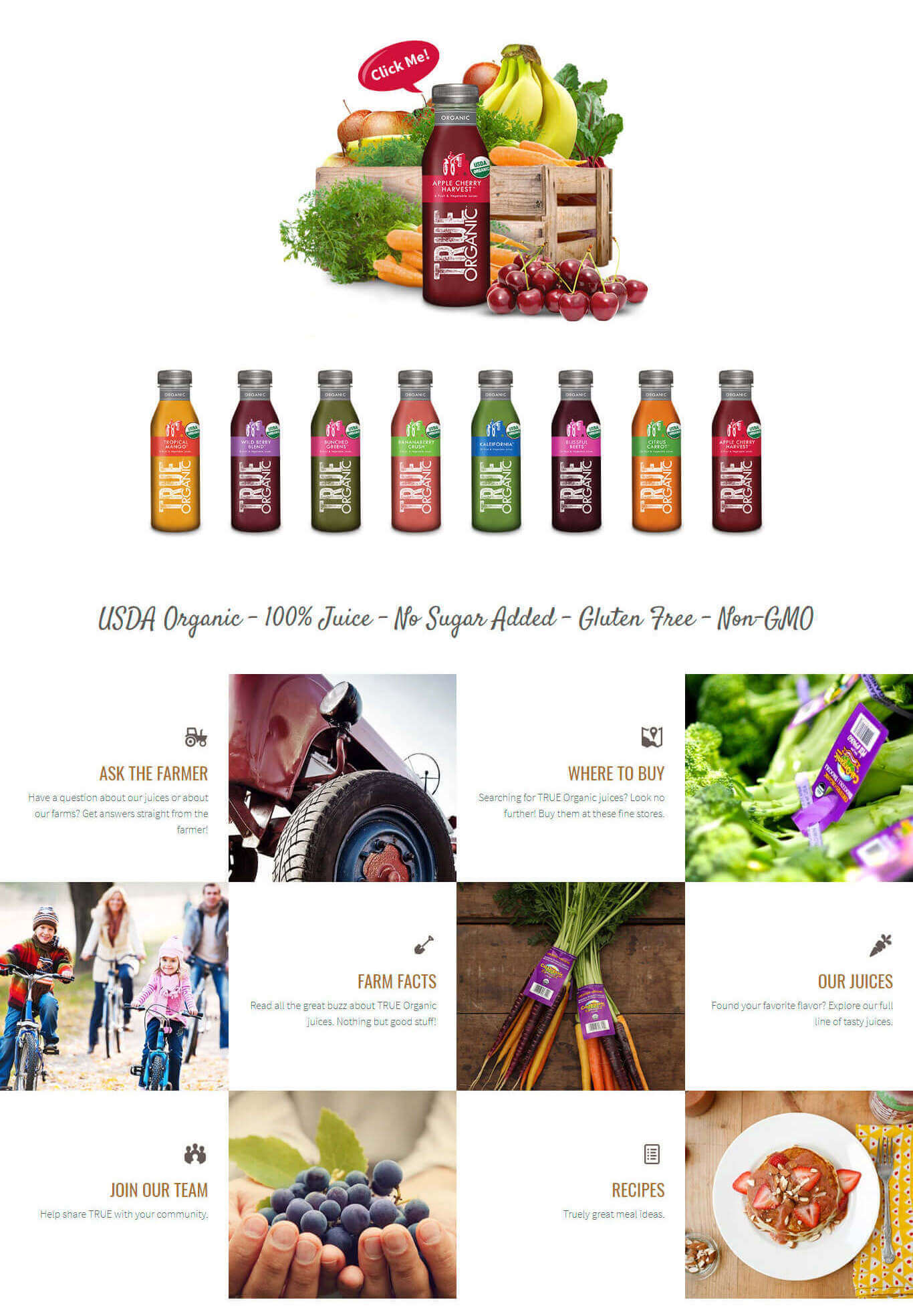 Supporting the Brand
We provided a website concept that was easy to deploy and that can evolve with the brand. Utilizing a customized content management system (CMS) allows for easy updating of site content to support the phased rollout of additional marketing programs. The site can be updated by both Grimmway's marketing team and our internal Support Center team. Since the product launch in the spring of 2014, Grimmway has continued to use us for site updates as well as the creation of additional marketing collateral to support ongoing product marketing.