 About the Client
Shellbee's Shoes was a local shoe business just taking off when it approached the Digital Attic team with the chance to design a new logo.
With its wide selection of products including shoes, socks, and everything needed to keep shoes looking brand new, Shellbee's needed help creating an engaging brand to help bring the product to market.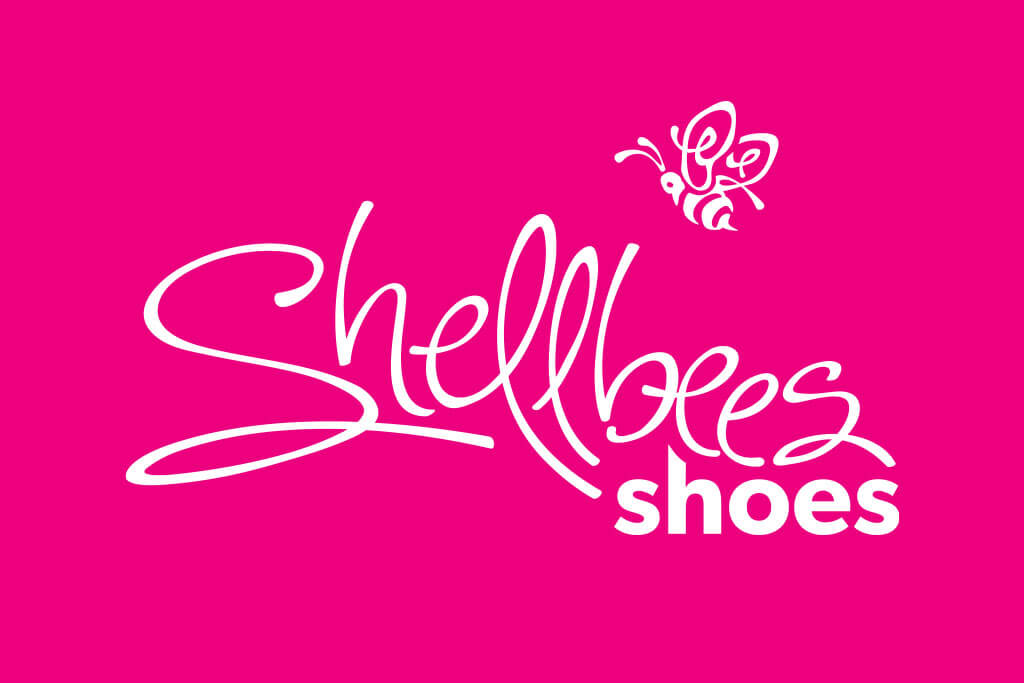 Name of the Brand
Shellbee's had a great name for its start-up business. In today's competitive market, it's imperative that a new business stands out and sets itself apart from the rest from the get go. Shellbee's clever name was perfect to bring in potential customers' attention with its play on familiar words. Digital Attic took the company's unique name to build on that and established a look that matched the energy and tone. Shellbee's Shoes was fresh, welcoming, and witty- so Digital Attic worked on cultivating those aspects.
Custom, Professional Logo
Digital Attic brainstormed different versions of a custom logo for the shoe company. We took time playing with fonts, color palettes, and various designs before presenting each to the client. In the end, we settled on a vibrant hot pink color scheme that was eye-catching. It was a statement. Our design team customized the font to be solid block letters so as not to take away from the rest of the logo with its subtle bee and floral designs. For a startup shoe business, the logo was professional and individual, and sure to bring in fresh customers.
Sales Materials
For startup businesses, packaging and sales materials are a big part of the customer service and experience you provide clients. Shellbee's Shoes needed business cards, stationary, envelopes, and more now that it had its brand new logo. Digital Attic took care to fit the logo to each material and print everything to meet the expectations of the customer. Our logo branding packages are perfect for newer businesses needing to get their brand out there!
---