 Mid Valley Disposal Video
Telling Your Story
See our video marketing services in action
Meet the Client
Mid Valley Disposal is a leading solid waste management company in the Central Valley that is locally owned and operated.
Established in 1997, Mid Valley Disposal has been in the same family for four generations. The waste management company partnered with Digital Attic to capture professional footage of its operating plant and available services.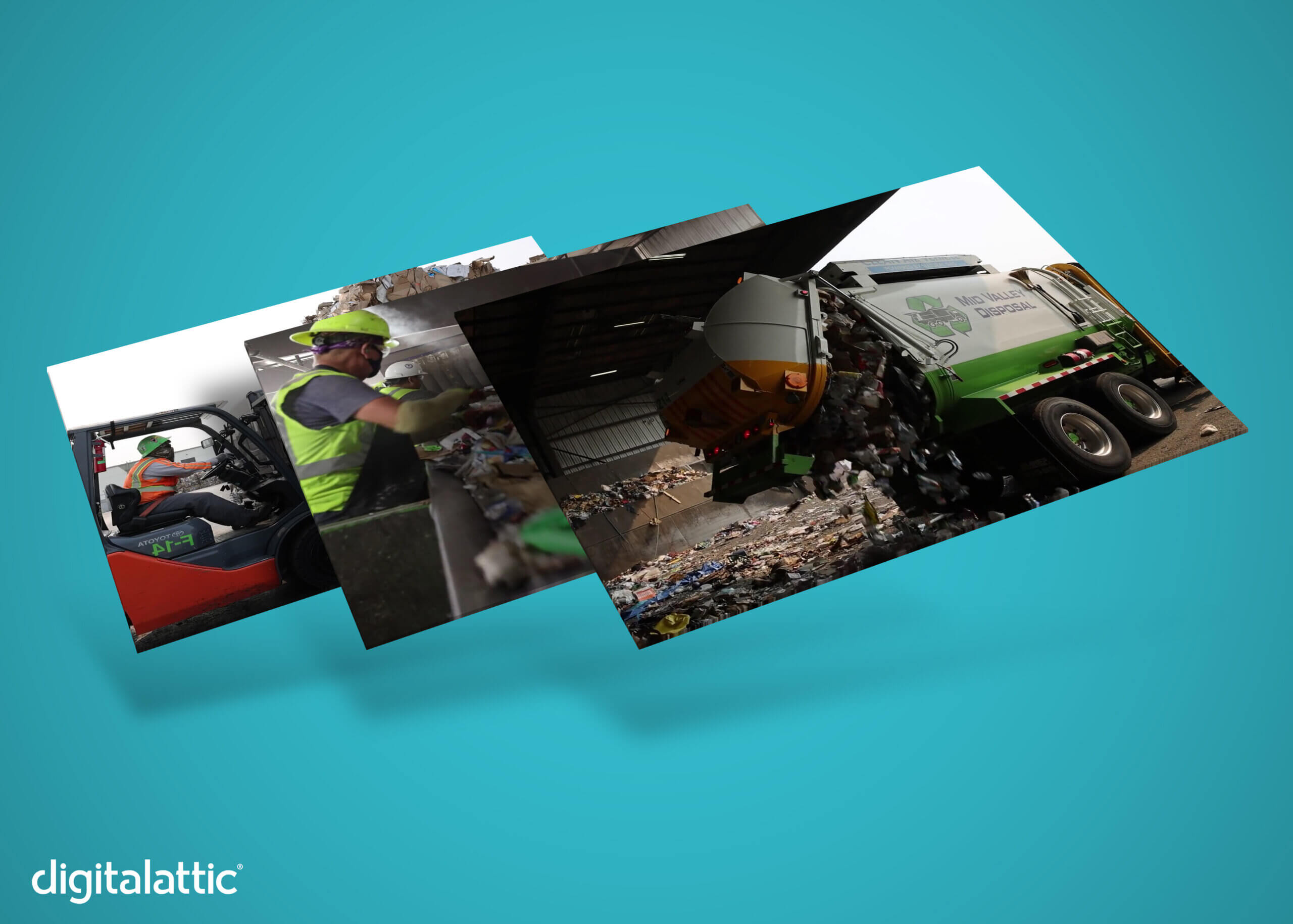 Coordinating Film Day
Mid Valley Disposal first approached the Digital Attic team with its request for a video to add to its redesigned website's home page. With many years spent providing services in recycling and solid waste management, the company knew it was time to establish a strong online presence that would serve to attract potential customers and business partners in the area. For the video footage to be authentic and of the best quality, the Digital Attic video team planned to go out to one of the operating sites in the Central Valley, equipped with state-of-the-art filming equipment to achieve maximum results. A location was decided on, permits were prepared to fly our drones over the area, and a tour was also scheduled of the waste management plant to better portray the range of services the company provides. When all the details were ironed out, our team took its time capturing professional shots of the outside building, the materials that Mid Valley collects, and some of the equipment that is available through the company.
Stellar Drone Footage
Digital Attic knows that in order to make an effective video, the shots need to be captivating and flow in a way that captures and keeps the attention of your audience. For this b-roll footage, since no audio was going to be utilized, our team needed to get creative. Professional camera and lighting was set up at the filming location to ensure quality visuals were captured. But we also needed natural movement. For this, the team filmed with a top quality drone to capture footage beyond the ground. It provided us with an interesting perspective and helped to break up the video. Once all the necessary footage was shot, our team took time in editing it all together, brightening and polishing the footage into the final product found on Mid Valley's brand new website.
---