 Telling Your Story
See our video marketing services in action
GAR's Legacy
GAR Tootelian (recently renamed GAR Bennett) has been partnering with farm growers across the Central Valley for multiple decades. The main focus for the company is to effectively increase crop yields and improve overall water usage.
Digital Attic was approached by GAR Bennett to film a professional video that could showcase the company's wide assortment of heavy duty, and environmentally conscious equipment.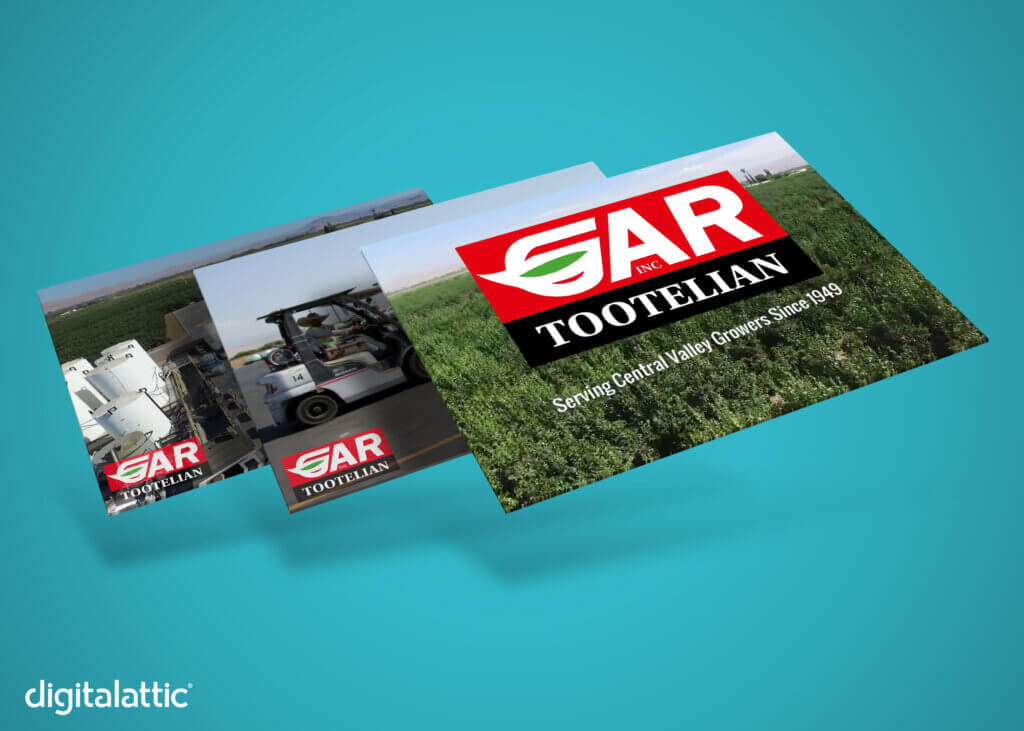 Expert Graphic Design
GAR Bennett has a long history of fostering long-lasting relationships with food growers across California. Part of their success has been due to their transparency and proactive attitude creating water systems and technology to help increase crop production. For the video, the Digital Attic Video team knew it wanted to shed light on the company's efficiency when designing its products to the public. Through planning and outlining, our graphic design team was able to create clean, professional graphics to add to specific video footage in the form of captions. With only minimal audio used to help carry the video, Digital Attic wanted the viewer's attention to be on the individual products shown throughout the video.
Aerial Footage & Editing
For the video, the Digital Attic team wanted to highlight the different machinery, equipment, and products available at the warehouse. In order to ensure we had professional images and visuals from various perspectives. The best way to alternate different views throughout a video based heavily on the visuals is to utilize all the available space and switch between the cameras. In this case, Digital Attic used aerial footage to overlook the warehouse and zoom into equipment that was being used. Once all the footage was captured, Digital Attic needed to edit everything together for the final video. The editing team also included some audio to enhance the viewers' experience and match the speed of the video. It truly worked to showcase what GAR Bennett is all about!
---