 Telling Your Story
See our video marketing services in action
Meet the Client
Family Tree Farms is a family owned business made up of three generations of farmers. Their fruits are well known for having exceptional taste across the United States.
Digital Attic partnered with Family Tree Farms to film a short video spotlighting one of their bestselling fruits- blueberries. We worked to capture authentic footage to share what sets Family Tree Farms' fruit apart.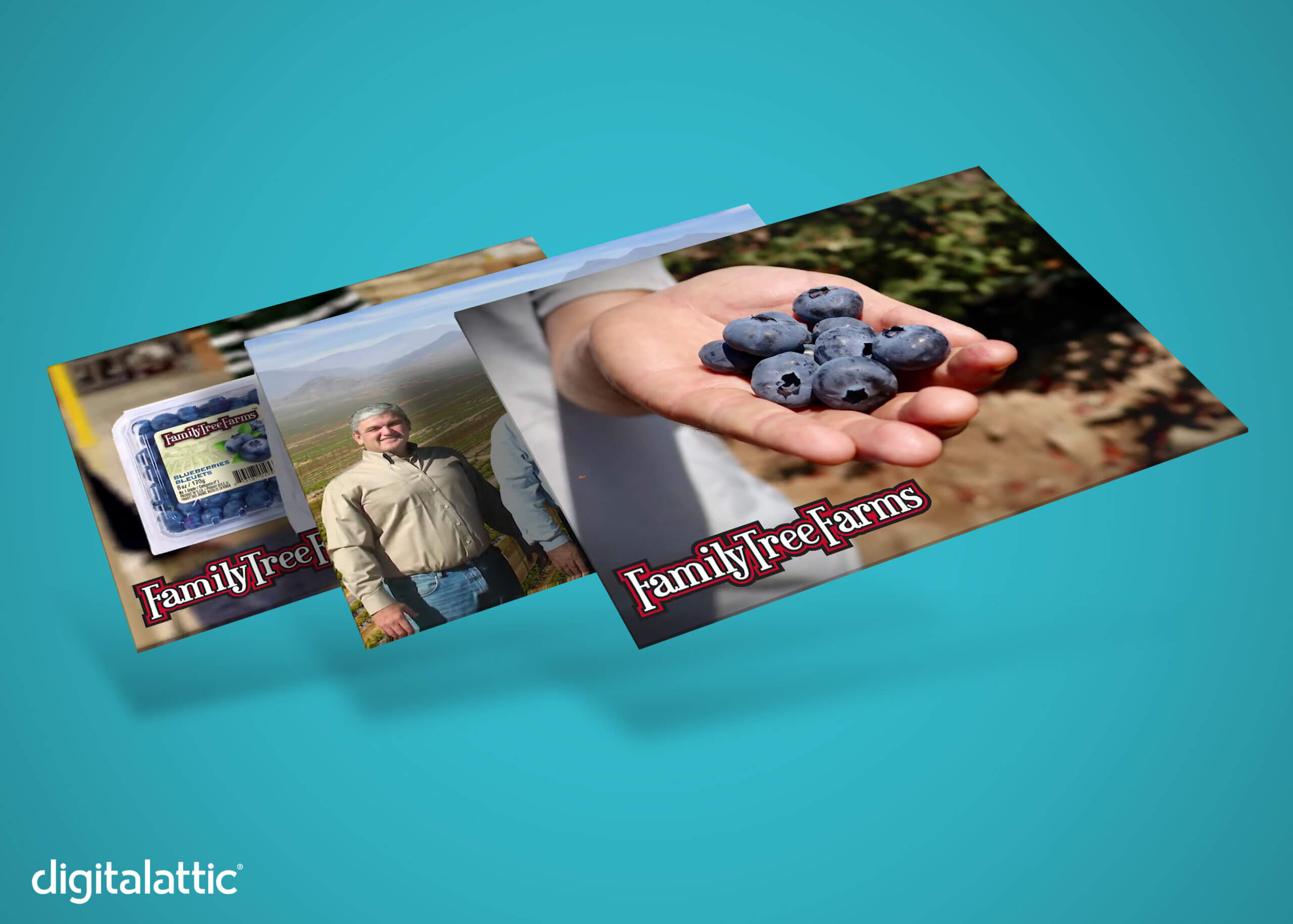 Integral Scriptwriting
In order to complete the video and ensure that the final product served the initial goal, Digital Attic worked with Family Tree Farms to draft a script that would fit the narrative. We needed the video to be short, concise, and hold the attention of viewers by providing them with all the information they needed to understand the company's famous fruit. The copywriting team worked together to write something that would resonate with viewers and be easy to follow while staying true to the overall company's brand. We paid careful attention to the story and value behind the Family Tree Farms' blueberries as that is what makes the fruit so special. The end result was a script that was perfect and served to introduce others to tasty, bigger fruit.
Drone and Aerial Footage
Digital Attic wanted to highlight what makes blueberries from Family Tree Farms so different from other fruits on the market. We used professional cameras and aerial equipment to film each shot used in the video. Once the footage was captured, we edited each shot to blend and match, ensuring the visuals matched the script and overall goal of the video. Our editing team used its skill in videography to brighten shots, and smooth transitions to make the video. Finally, our graphic design team applied the finishing touches to the video, incorporating Family Tree Farms' logo and images of the packaged items to complete the project.
---