 About the Client
Michael Blu De Francesco, founder and owner of Dom Blu Hollywood, first came to the Digital Attic design team in the hopes of having a unique logo designed for his start-up company.
Dom Blu Hollywood is a local clothing small business shop in the Fig Garden area that sought to make shopping an enjoyable experience for the male population. With so many high quality products, clothing items, and accessories in his inventory, Michael partnered with Digital Attic to help him establish his brand.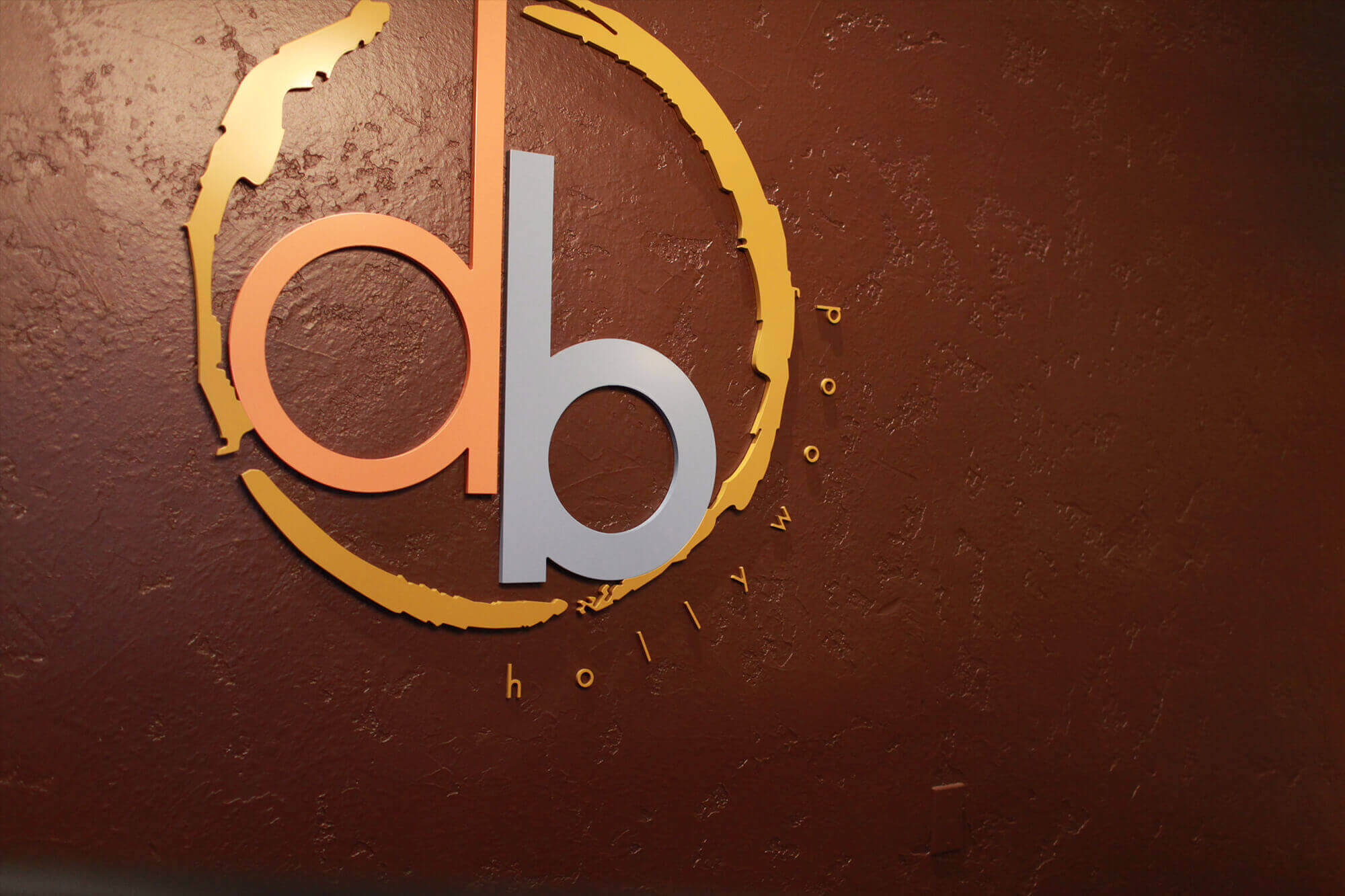 Setting Up the Brand
Since the client first came to Digital Attic with his novel business idea, Digital Attic brainstormed over what could be the best course of action in setting up the future business' brand. We knew from conversations with the client that his target clientele would be males and the objective was to provide unique items that would appeal to them. With that main thought as our focus, Digital Attic developed the concept behind what became Dom Blu Hollywood, a shop that not only provided an enjoyable shopping experience for its customers, but it also partnered with other local small businesses to bring a vast array of products to its community.
Custom, Professional Logo
Dom Blu Hollywood needed a fresh, unique logo to fit the idea behind the business. Digital Attic worked with the client to design a professional logo that was both eye-catching and appealing to the target audience. With solemn colors and clean lines making up the new brand logo, we believe it was the perfect balance of new and innovative. With the new logo to set it apart from other businesses in the clothing and shopping industry, Michael now needed a complete set of new sales materials to help set up his new shop.
Professional Business Cards
In the words of Michael himself: "The work and creativity they have put forth for me have been amazing. I like to call them "my design guys" because they are truly design wizards." Digital Attic took his vision and wishes to heart and created something he could be proud of. The final step in establishing his brand was in providing him with custom business cards to help spread the word about his business with others. We developed these business cards with the brand new logo and all of his social media information so that he could gain exposure and grow over time.
---