 About the Client
Dr. Babak Roshdieh has been serving his patients by offering specialized treatments in medical dermatology in Central and Southern California for over 20 years.
Digital Attic was approached by Dr. Roshdieh to design a professional logo branding package that would serve to expand his business.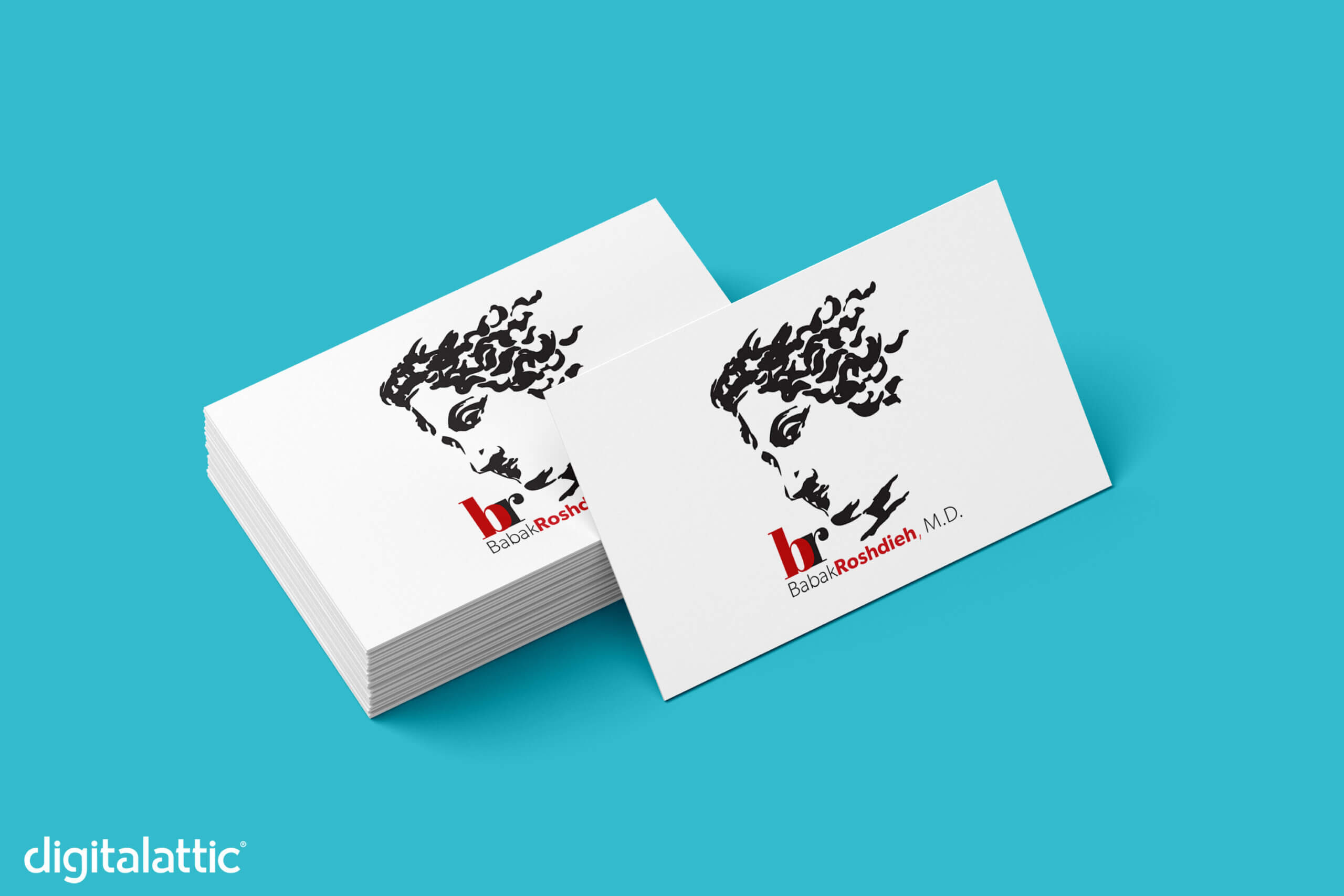 True to the Brand
In a profession where forging lasting relationships built on trust and communication, Dr. Babak Roshdieh realized having a brand that was visible and appealing to patients was a great way to reach new people. Digital Attic collaborated with the doctor and carried out extensive research to find the best fit for the client. We developed a brand identity that was consistent on several levels. The idea behind this particular client's brand was to establish a feeling of professionalism, structure, strong history of success, and authority within his field.
Custom, Professional Logo
Digital Attic utilized the research we collected for the brand identity to stay true to what we determined would work best for Dr. Roshdieh and his medical practice. To ensure the logo was a direct reflection of the client's professional, trustworthy dermatology practice, our design team created a custom logo featuring an ancient Greek image with standard font initials. The color palette was strategically selected to draw attention and stand out.
Sales Materials
Dr. Roshdieh needed his new logo to provide his patients with his business cards. The matte finish on the business cards was a strategic choice to help our client's business stand out from the rest in a professional way that remained true to his brand. Our logo branding packages include graphic design services, planning and strategizing, and a broad selection of materials available to print. Whether you are a fresh new business needing to start out with a few business cards and flyers or a large business needing banners, we have the expertise to customize the perfect sales materials to get your name out there.
---