 AgVentures Learning Center
Telling Your Story
See our video marketing services in action
Fun in Agriculture
The International Agri-Center is located in the Central Valley and is best known for its annual World Ag Expo. It also provides scheduled tours through the AgVentures Museum for children to learn about agriculture.
The IAC redesigned its website and created a new site dedicated to the AgVentures Museum as a way to share a little about the facility with educators, school districts, and parents. Digital Attic worked with the IAC team to film an informative video and tour of the museum to enhance the website.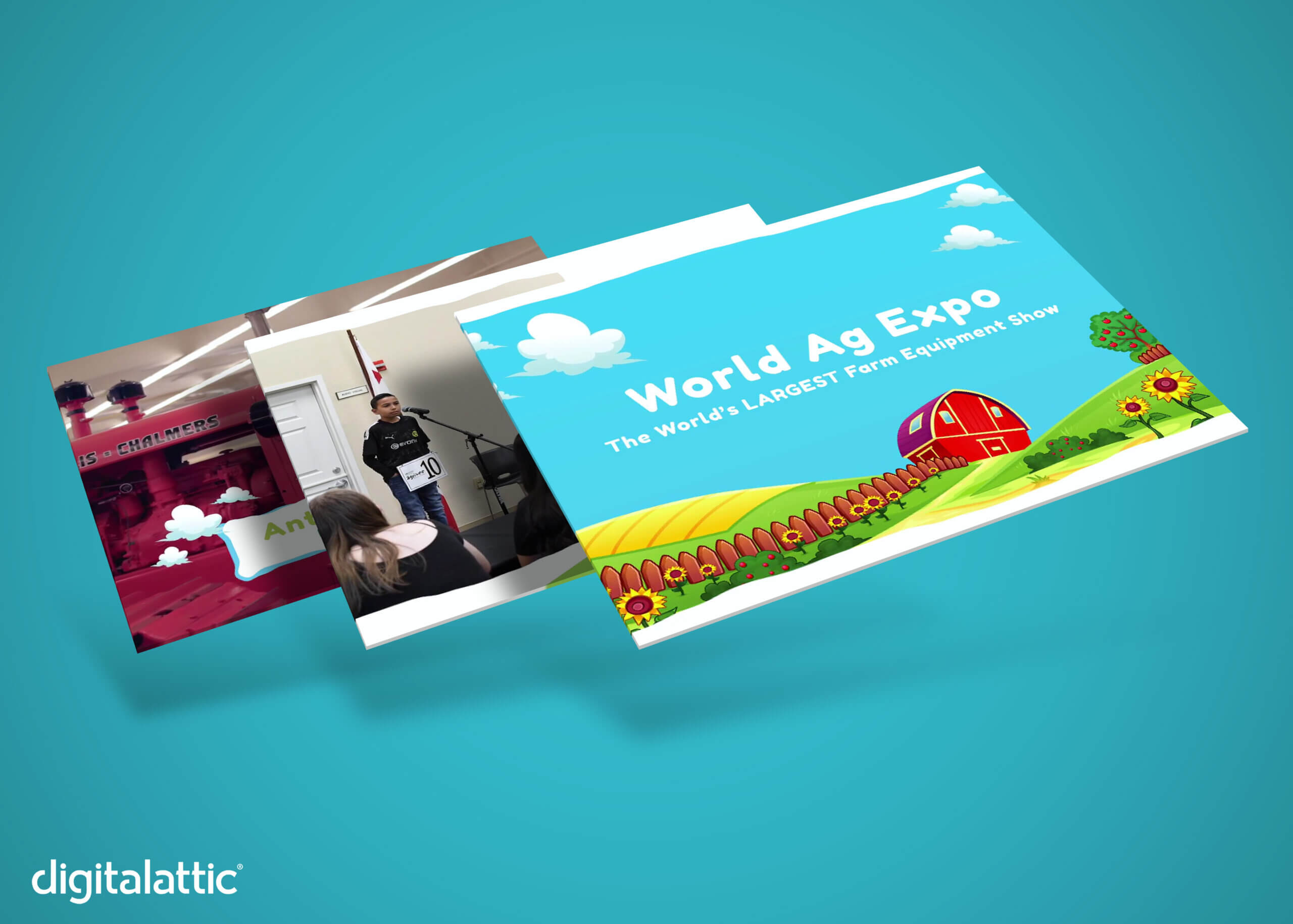 Sound & Voiceover
The Digital Attic Team worked with the IAC crew to set up a meeting time to record the voiceover used throughout the film. The goal was to capture an authentic tour for the video with visuals highlighting the different activities the museum offers. To enhance the tour, the Digital Attic team needed audio that would serve to provide general information about the AgVentures Learning Center and Museum. Using actual staff to record their knowledge of the facility ensured that the script used in the audio was factual and easy to understand. The Digital Attic team then incorporated some light music in the background to help carry the pace of the video, further serving to attract viewers and set the overall tone.
Professional Videography
The AgVentures video was filmed during a school field trip event. This allowed for our camera crew to film actual footage with real reactions from the children experiencing the Learning Center. The tour included a look around the facility, highlighting the hands-on activities available to visitors. Digital Attic was also able to film shots of the antique equipment located throughout the facility. Further footage was added to the video to show some of the exclusive events that take place at AgVentures, such as the Agribee and Progressive Ag Safety Day. The finishing touches were to include fun animated graphics that fit the AgVentures' brand to fill in transitions between shots. All in all, the video serves as a perfect introduction into the fun activities available to enhance everyday school curriculum!
---