 Website Design & Development
Building a custom online platform for a bank takes a lot of time and talent to ensure the highest levels of security.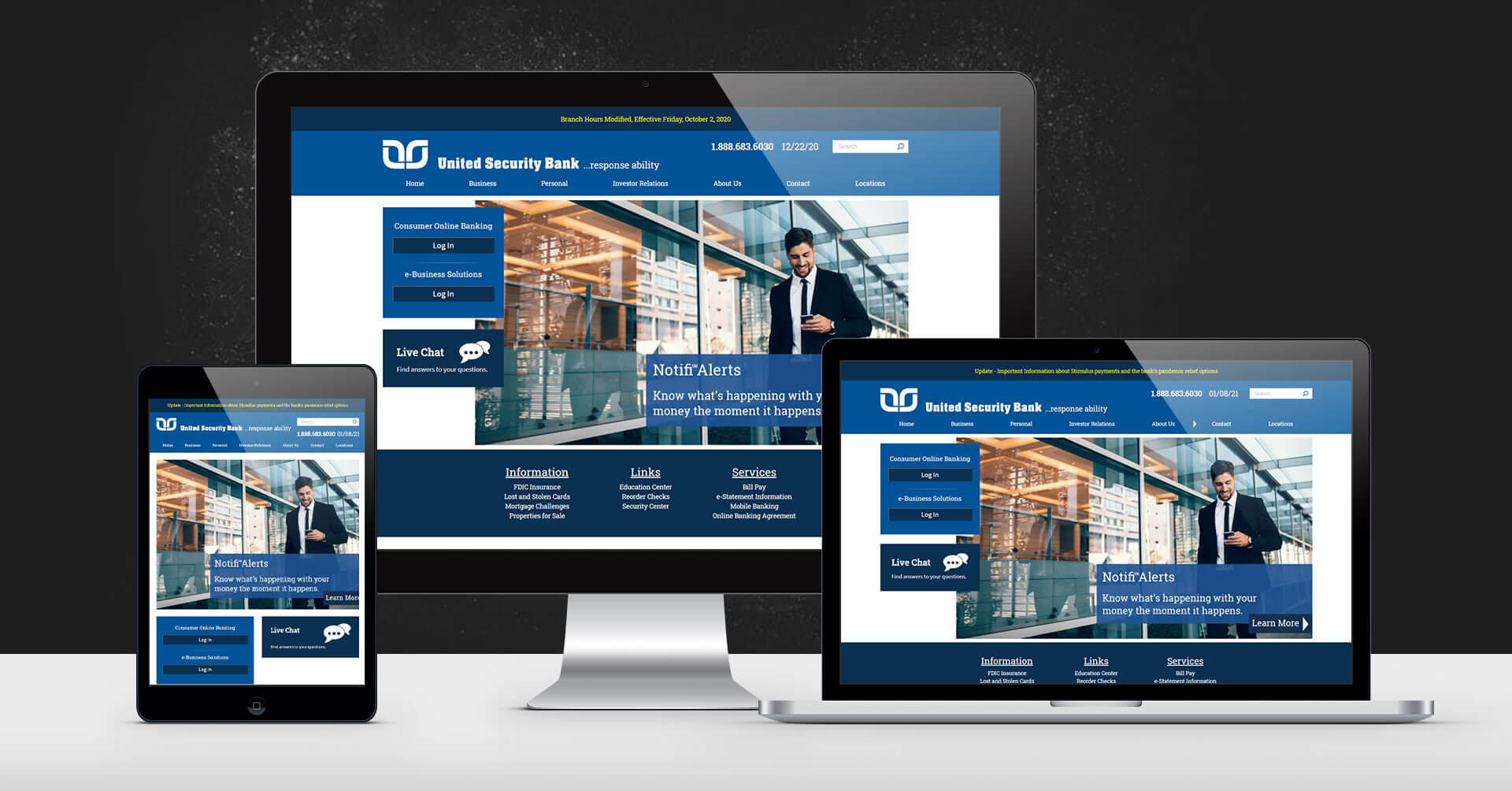 Research & Strategy

Web Design

Web Development
Behind the Project
"This project was built using the enterprise version of our Digital Attic CMS (content management system) which allowed us to build in many of the security protocols."
Security & Challenges:
This project had many security and other challenges to get launched because of the level of detail needed to complete a project of this size.
After taking into account all of the security needs for this project, we needed to make sure that the customer experience didn't suffer. There were many strategy meetings that led to building a banking web site that is fully responsive.
Our System:
The flexibility of our system even allowed for integration with their online banking system.
Many steps and continuing security tests are run to make sure the system runs efficiently and securely online.