 Tulare Continuum of Care on Homelessness
Telling Your Story
See our video marketing services in action
Meet the Client
The Tulare Continuum of Care on Homelessness (now known as the Kings/ Tulare Homeless Alliance) is dedicated to raising awareness of and addressing the needs of the homeless in the Tulare and Kings counties.
This organization works locally in the San Joaquin Valley area to provide housing, support, and other services to the local homeless population. Digital Attic was happy to work with the group to capture its Tulare Homeless Connect day event.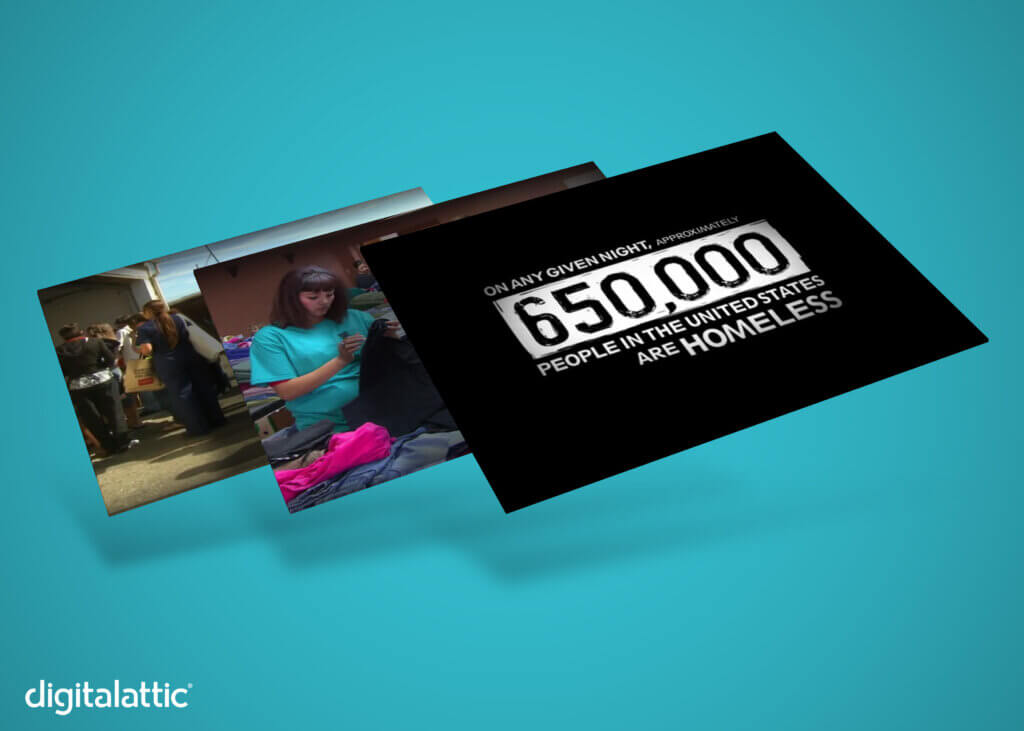 An Authentic Video
Digital Attic quickly realized that with such a large organization dedicated to helping others through volunteer work and providing critical services to people without homes, we needed to capture a video that would leave an impact on viewers and hopefully encourage others to give as well. Digital Attic took professional equipment out to the one day event to capture the way these services positively impact the lives of people who have no place to call home. The event attracts thousands of people and provides warm meals, fresh haircuts, job opportunities, and other much needed services all in one place. The video our team filmed was able to capture the smiles and gratitude of some of the people in attendance by providing a look into their lives and how organizations like these have made it possible for them to have the help they need.
Sharing the Story
Digital Attic took the day to go out and film in real-time. Our team spent some time getting to know the people who attended and understanding some of the services that were provided. Under one roof, volunteers provided dental health services, haircuts, needed home cooked meals, and more. For the video, we wanted to tell the story of what events like these meant for people affected by homelessness. We were able to interview and capture real life stories and share them with viewers. Our hope was that with the video and seeing the impact this organization has had on families would encourage others to give and join the effort. Being present that day and watching families come in with young children offered a new perspective on who we are trying to serve as a community.
Behind the Scenes
Once shooting was complete for the day, the Digital Attic video team had their work cut out for them trying to edit all the footage together. Once video footage is captured, the magic takes place behind the scenes. Our team works to correct lighting, rearrange shots, and add captions and graphics throughout the video. We incorporate sound effects as we know music goes a long way in setting the tone and pace of a video. The goal is always to make all the pieces fit together into one cohesive final product with a clear call to action to motivate viewers to do something in the end. We believe the completed video perfectly fit the mission of the project by conveying a live look into what organizations like Kings/ Tulare Homeless Alliance can do for the community.
---