 Telling Your Story
See our video marketing services in action
Meet the Client
Save Mart Supermarkets provides quality items to all its customers. It has partnered with Digital Attic over the years to launch marketing campaigns and creative videos.
Save Mart Supermarkets encompasses Lucky and FoodMaxx stores throughout California. To set themselves apart, they customize their online presence using fun videos and ad campaigns.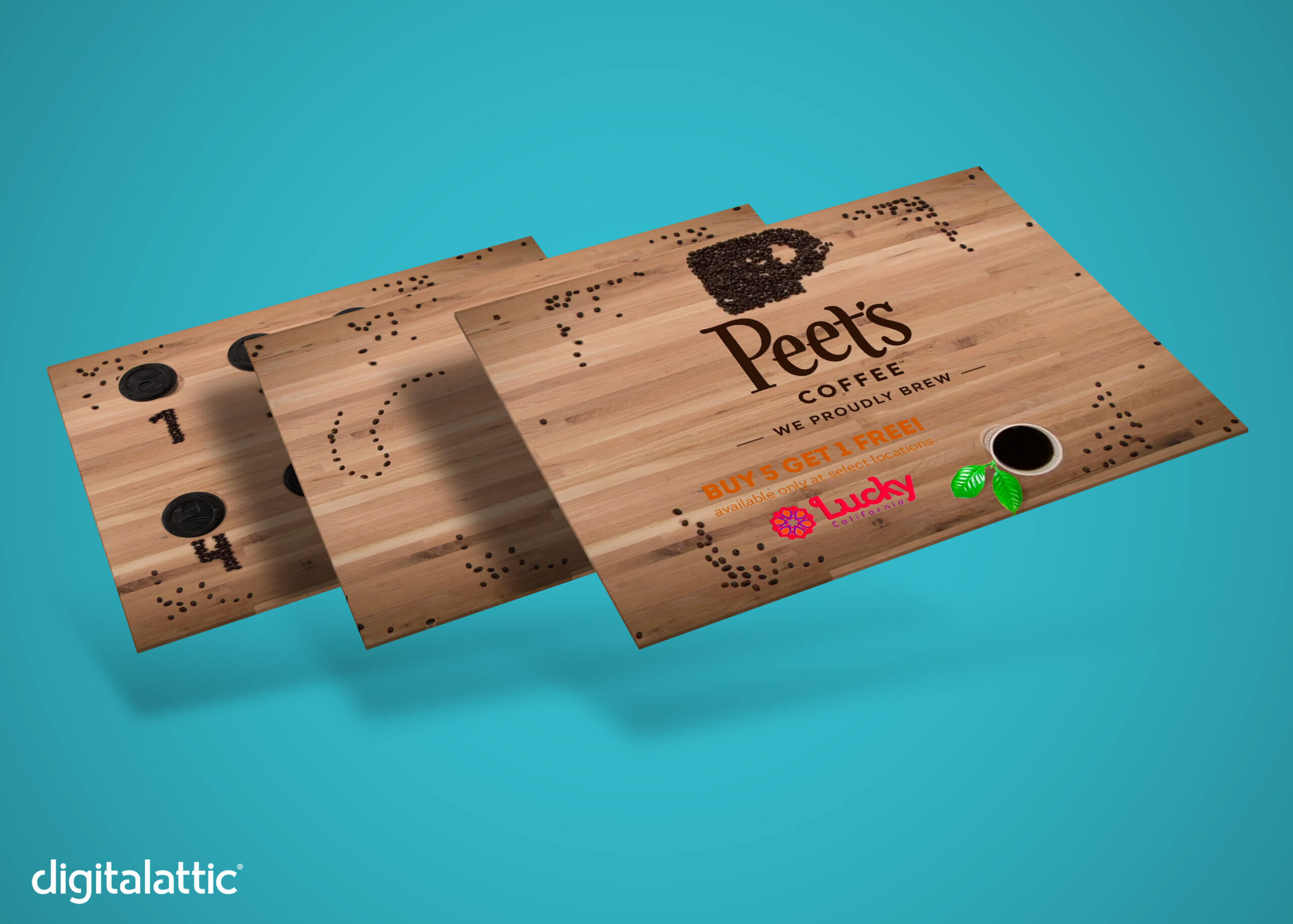 Stop Motion Frames
The initial concept for this video was to film something that was short and informative about Save Mart's new Peet's Coffee Program. Digital Attic knows that the most effective way to attract an audience and provide information at the same time is by using video to convey a message. In this case, we wanted the video to be simple while holding viewers' attention long enough to understand the program. The team used many hours to maneuver and photograph each frame used in the stop motion video for Save Mart. We paid careful attention to the props used in the video and selected which coffee beans to move and when. All this hard work truly paid off as each frame was then placed in order to give the illusion of the coffee cups and beans moving on their own.
Editing & Finalizing
Much of the time that went into this video project was used setting up the area for filming. The team had to ensure that the objects used in the video were of high quality and that each individual shot was perfectly executed to make the movement effect more natural. Once the individual shots were completed, the finishing touches came into play. Our team organized each shot into a logical order that seamlessly flowed and created the motion effect that was needed. Color correction and minor editing touches were used as well to make certain the added graphics fit into the video. Lastly, our team included sound effects to carry the progress of the video and match the ambiance. It truly was a one-of-a-kind experience!
---