 Nutrient Technologies Video
Telling Your Story
See our video marketing services in action
Meet the Client
Nutrient Technologies has spent years perfecting sustainable nutrient fertilizer products that effectively assist in plant health and growth.
The nutrient fertilizer company approached the Digital Attic video team to create an innovative, completely customized video detailing some of the crucial benefits of utilizing its products.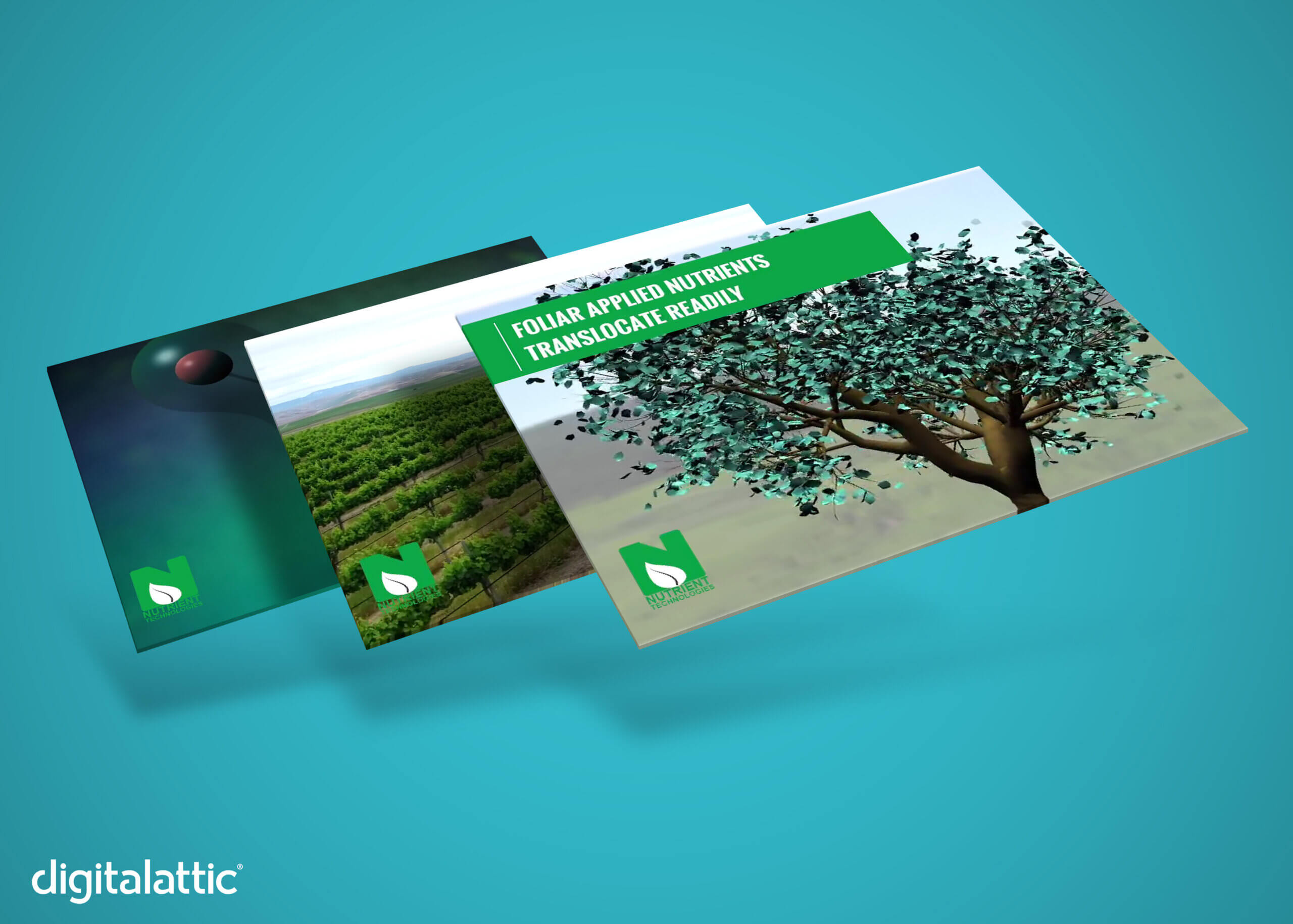 Custom Animations
Nutrient Technologies is made up of a team of professionals looking to constantly better its products and yield positive results. One of the most effective products they produce and market to the public is their Tech-Flo line. Since the products are one-of-a-kind and serve to boost plant health overall, the company tasked Digital Attic with designing a completely animated video that would serve as an overview of how the Tech-Flo products operate when used on plants. Our design team spent countless hours planning, sketching, and finally rendering animations for each shot of the video. Each image was custom designed to fit the script of the video, which served to inform viewers of how these nutrient fertilizer products worked. In addition to each animated image, the design team also took time to provide graphics in the form of captions that would further serve to inform viewers on the Tech-Flo and plant life process.
Editing & Finalizing
With animated videos, we go through versions of the video like drafts to ensure the best video is created. For the Nutrient Technologies video, our team dedicated many hours to designing the images, updating colors, adding layers and texture to the graphics to ensure the images were of a high-resolution quality that matched the innovation and mission of Nutrient Technologies. The team used special effects to bring the graphics to life, paying careful attention to detail and demonstrating through visuals how the products could be applied to trees and crops. In the end, the final video was informative, short, and easy to dissect, offering an almost generalized scientific look into plant life, health, and growth.
---