 Telling Your Story
See our video marketing services in action
Meet the Client
Nuance Energy is a leading solar energy and installation company that seeks to provide affordable energy solutions to industries across the country.
With innovative products such as ground mounts to help customers install solar panels, Nuance Energy knew it could benefit from providing a professional timelapse video of the installation process for potential clients to see.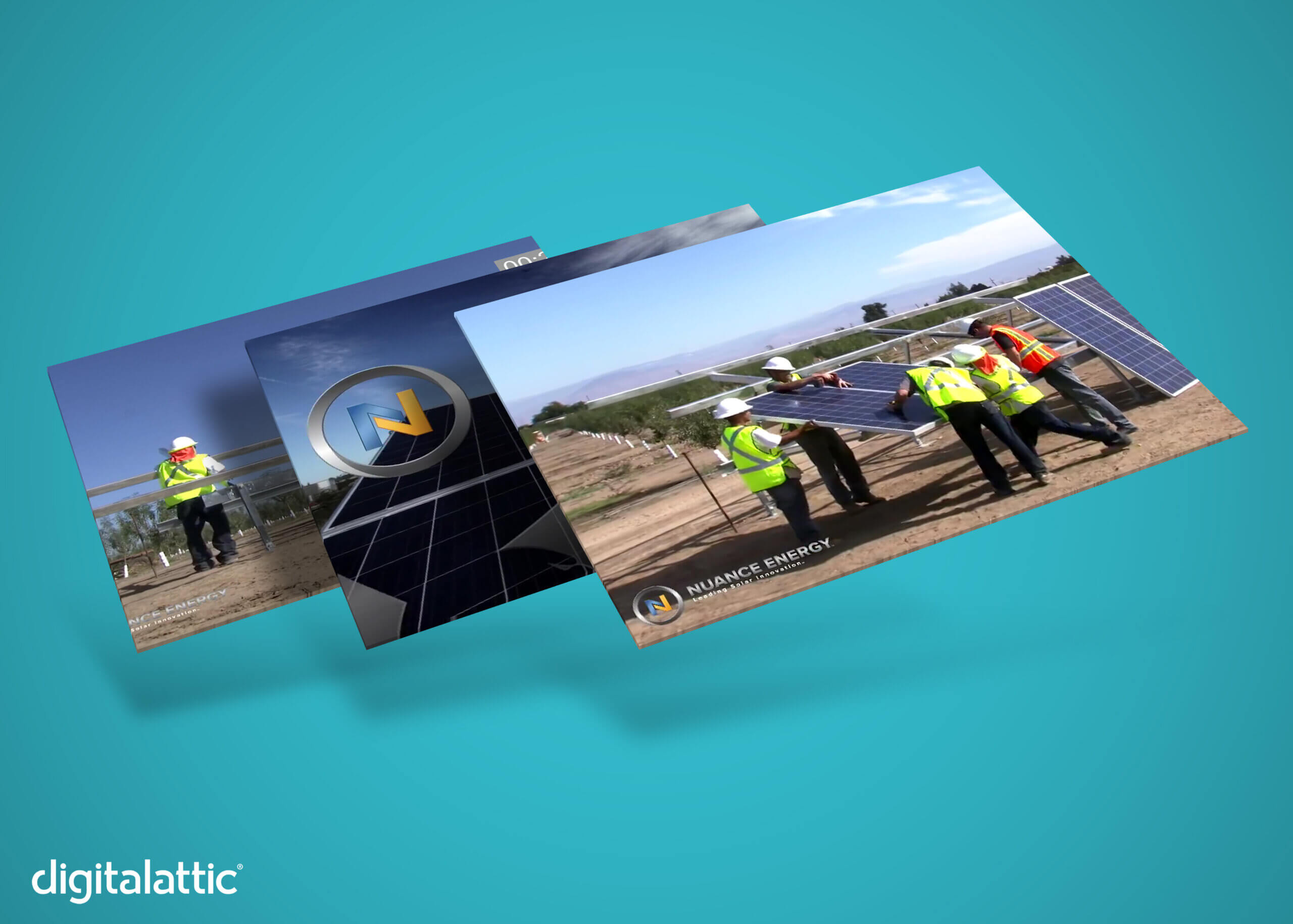 Real-Time Footage
Nuance Energy prides itself on improving its products to help limit the costs of installing solar panels. This not only helps the environment by allowing more people the access to renewable and sustainable clean energy, but it also reduces the length of time and planning that sometimes goes into mounting solar panels. For this video project, Nuance Energy wanted to offer an inside look into the process of installing solar panels through its team. Our video team coordinated a time to visit the job site and recorded the entire process from start to finish. The footage is live and sped up to fit the time frame of the video, but it displays how Nuance Energy can effectively install solar panels for its clients in a shorter amount of time at a fraction of usual installation costs. The solar panel mounts Nuance provides its customers with are installed above ground and do not need to penetrate the ground to be secured.
Completing the Video
Quality videos take time. Digital Attic spent a whole day filming the footage for the time lapse video before getting to work behind the scenes to bring it all together. We used our graphic design team to incorporate some helpful stats regarding the installation process and costs for the job. This enhanced the transparency of the video by providing viewers with a clear breakdown of the process, including the time spent mounting each panel, the number of employees needed to get the panels mounted, and the labor fees. Our video team then took some time editing the footage together and adding the finishing touches to the video to ensure it flowed smoothly. It's a clean video that quickly depicts how Nuance Energy utilizes its innovative products to provide renewable energy sources to others.
---