 Telling Your Story
See our video marketing services in action
London Properties' History
London Properties was the first real estate company in America, founded in 1606. Since its establishment, the company has focused its efforts on selling property whether they be residential or commercial.
With such a deep rooted history, London Properties came to Digital Attic in the hopes of connecting with a wider audience through their online presence. The first step was to use digital marketing and video to share a little about who they are.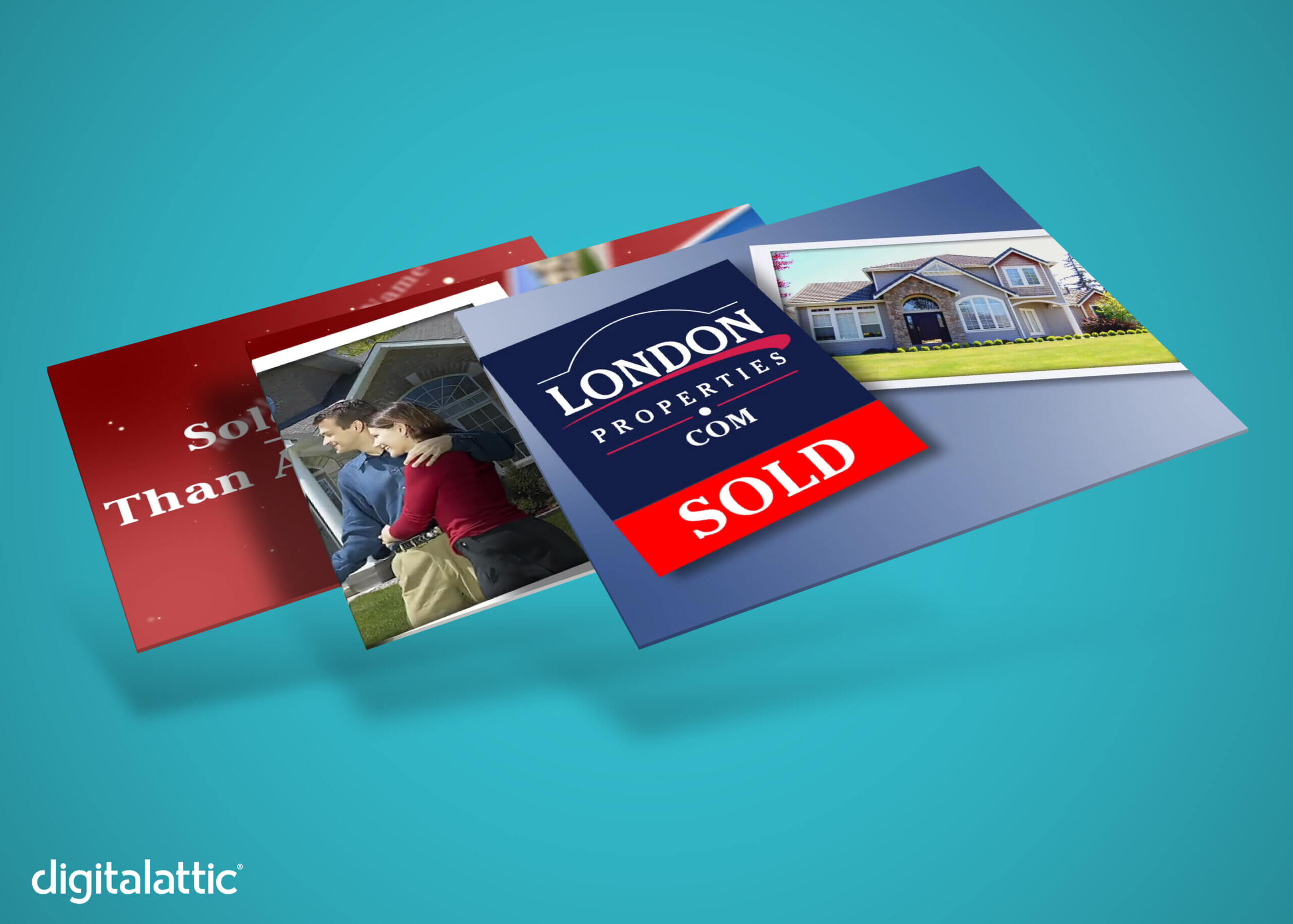 Customized Graphics
London Properties reached out to Digital Attic in the hopes of designing a personalized introduction to use on future videos and training sessions. The goal was to create something original, professional, and true to London Properties' brand. Our design team worked hard to design the images and captions used throughout the clip. This served to briefly and effectively introduce the real estate company while not overwhelming viewers with too much information all at once. We know that effective digital marketing is only successful when utilized correctly. In this case, an introduction needs to be short and to the point, capturing the attention of viewers and serving as a transition into future videos.
Post Production & Editing
A lot of the work that went into this project happened behind-the-scenes once the overall layout and graphics had been drafted. Digital Attic always tries to render various versions of a video project to offer clients some options for the finished product. Our team then takes feedback from the customer to make appropriate edits. In this case, Digital Attic worked diligently to smooth out the transitions between each caption and focused on having a consistent speed throughout the clip. This allowed for a more professional, stable video that could easily be incorporated into London Properties' future training videos as an intro.
---