 Telling Your Story
See our video marketing services in action
Power of Visuals
Lakos needed to tell a story to a large audience and knew Digital Attic was equipped to capture that story and bring it to life.
Lakos was established in 1972, and has been helping clients solve their water filtration problems through reliable, quality solutions. In order to share a bit of history and a look behind the scenes of what Lakos has to offer, the company partnered with our video team to shoot an informational video that would enhance its website's home page.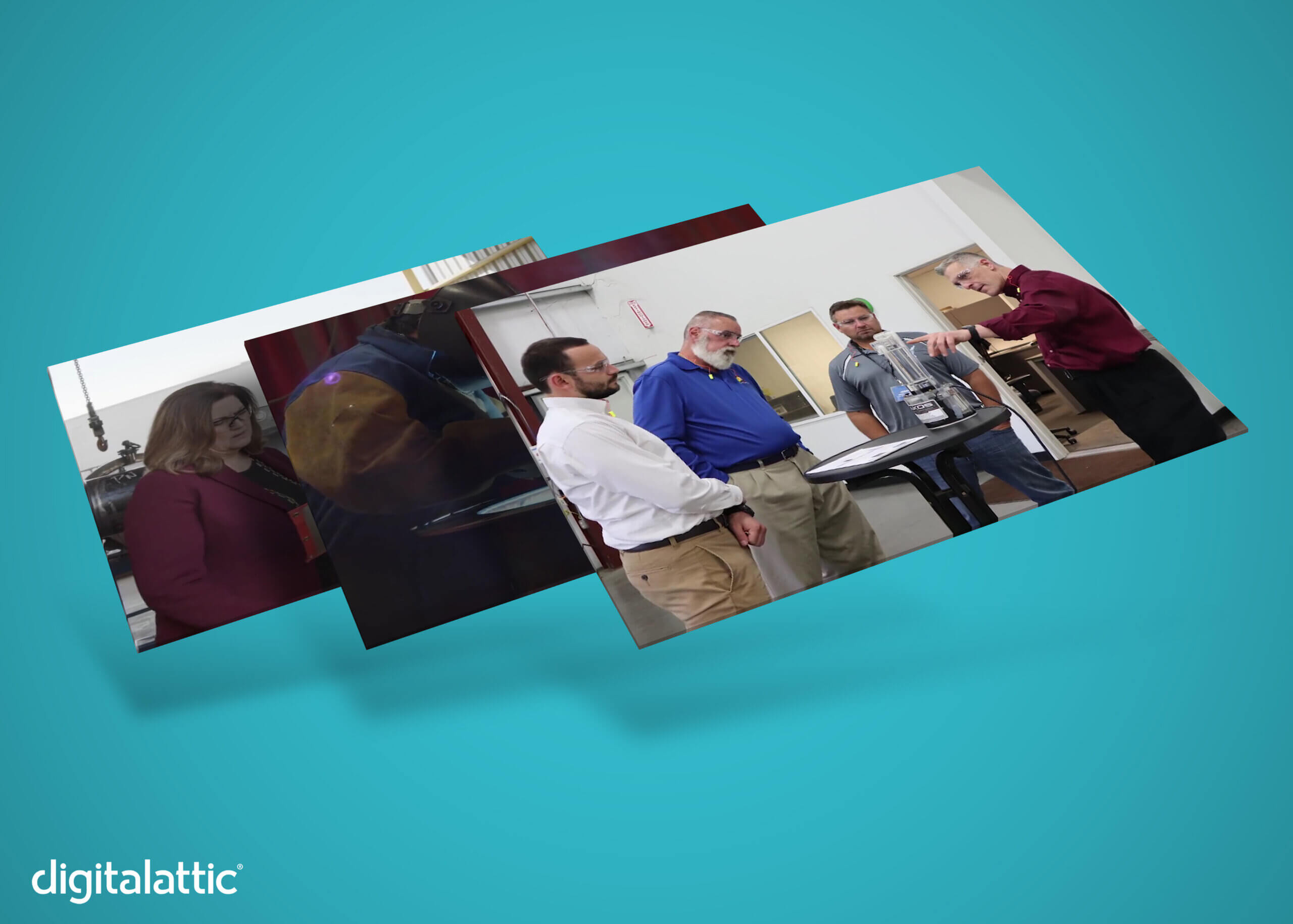 Telling Your Story
Online video marketing has proven to be an effective way to capture an audience's attention and share valuable information in a short amount of time. For its website, Lakos needed to share a little about who they are and what they offer their clients. It needed to tell an engaging story about its company and how it delivers to each and every customer. Digital Attic worked with Lakos to develop a game plan, determine what shots to film, and create a script that was true to Lakos' brand.
Capturing the Perfect Shot
The video took time to plan and more to execute. One of the opening shots in the video perfectly captures the sunrise and the rays glinting off the Lakos logo. Careful planning around schedules was needed to ensure each shot was perfect and flowed with the story the video was hoping to convey. The visuals from outside the Lakos building were shot over multiple days to get the timing right while the shots of the workplace and employees were shot separately before being edited together seamlessly.
Setting Yourself Apart
Lakos has dedicated time and energy to listening to each client's problems and finding the best solution for them. Digital Attic wanted to capture that aspect of Lakos and display how the company serves its customers to solve issues effectively the first time. We provided a script that focused on the history of Lakos, the experience, and the products and solutions they have been known for. Utilizing real-time visuals of products and equipment Lakos has manufactured and incorporating an interview-like discussion with staff offered an authentic look into why Lakos could be trusted for all your water filtration problems. If you want solutions that work, Lakos is the way to go!
---