 Fresno Police Department Regional Training Center Intro
Telling Your Story
See our video marketing services in action
Meet the Client
Situated on an impressive expanse of land, The Fresno Police Department Regional Training Center has many training opportunities and classes to offer the Central Valley.
In order to capture some of the resources the Regional Training offers, Digital Attic coordinated a full day of filming dedicated to live drone footage of classes, training, shooting ranges, and driving sessions.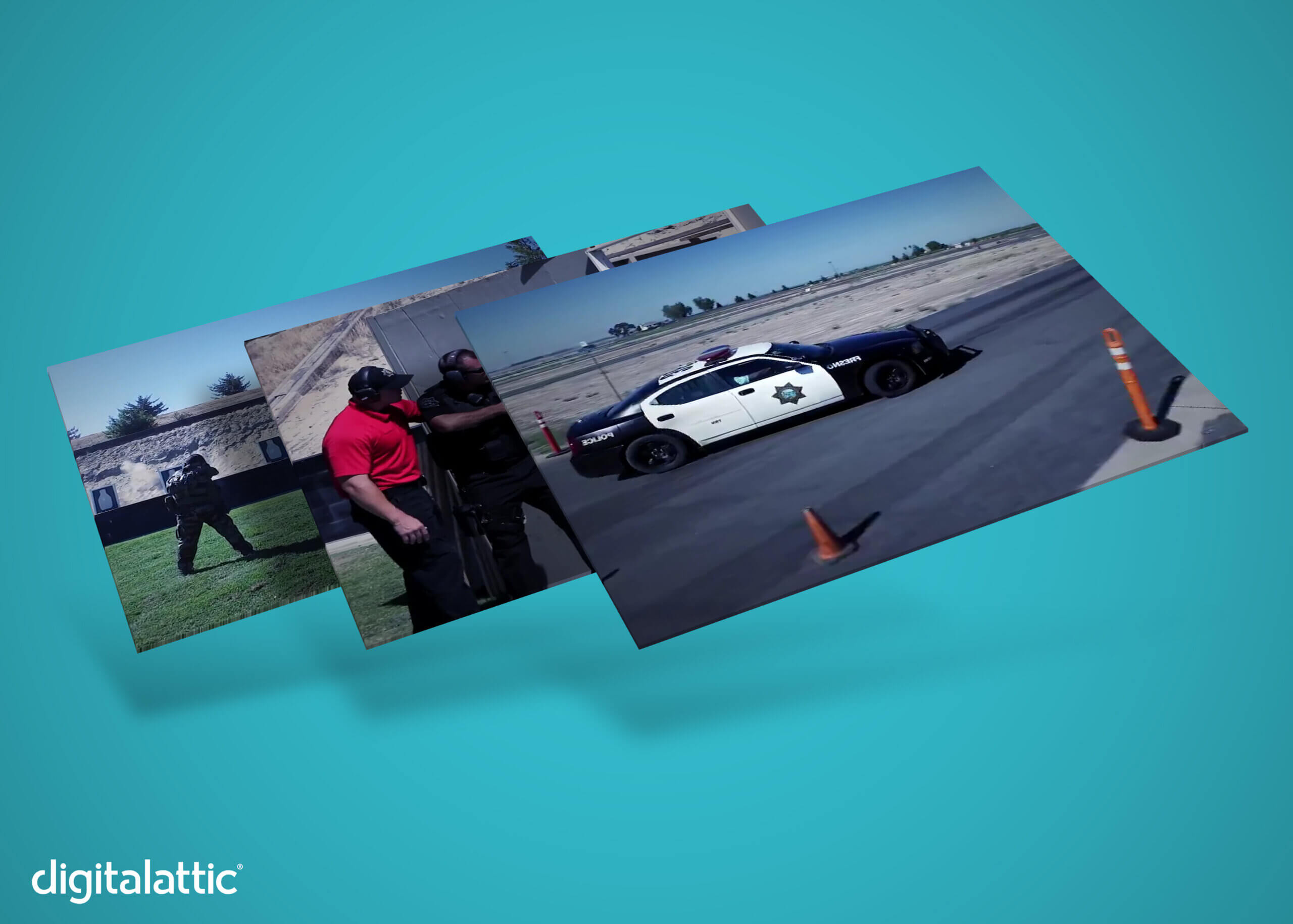 A Fitting Introduction
Digital Attic dedicated a full day and lots of hours behind the scenes to create a professional, fast-paced, high stakes video that served to display the training center's many purposes. A balance of professional hand held cameras and aerial drone footage was used to get a clear view into the activities that are possible at The Regional Training Center. We needed the footage to resonate and enhance the goal of the training center's new site, so our editing process mirrored this. The final product was a quality video that served as an introduction video for the home page of the website.
Seamless Editing
Our Video Production Team worked diligently behind the scenes to bring the video to life. Each shot was taken and organized to fit a logical order that would provide web users a great viewing experience and pique their interest in the training center. We used music to match the tone and high stakes aspect of training and learning at the Regional Training Center without distracting from the overall visuals. The hours spent timing each fade out transition to the next shot was done to ensure each next scene was clear and flowed well with the pace of the video. Web users visiting the new website are greeted with an inside look at all the training center has to offer and can see the multiple areas of the facility being used in real-time. This is truly a quality introduction video for anyone interested in booking sessions at the Fresno Police Department Regional Training Center.
---