 Telling Your Story
See our video marketing services in action
Spreading Some Cheer
Digital Attic has made many lasting relationships with clients and businesses over the past 30 years. We like to think we are more than just providing a service, we're forming connections.
Being transparent and making clients feel heard and appreciated is one of the best ways to ensure you make a positive and lasting impact on a person. Our team is known for getting creative during the holiday season, spreading joy through personal projects that we share with our past and current customers.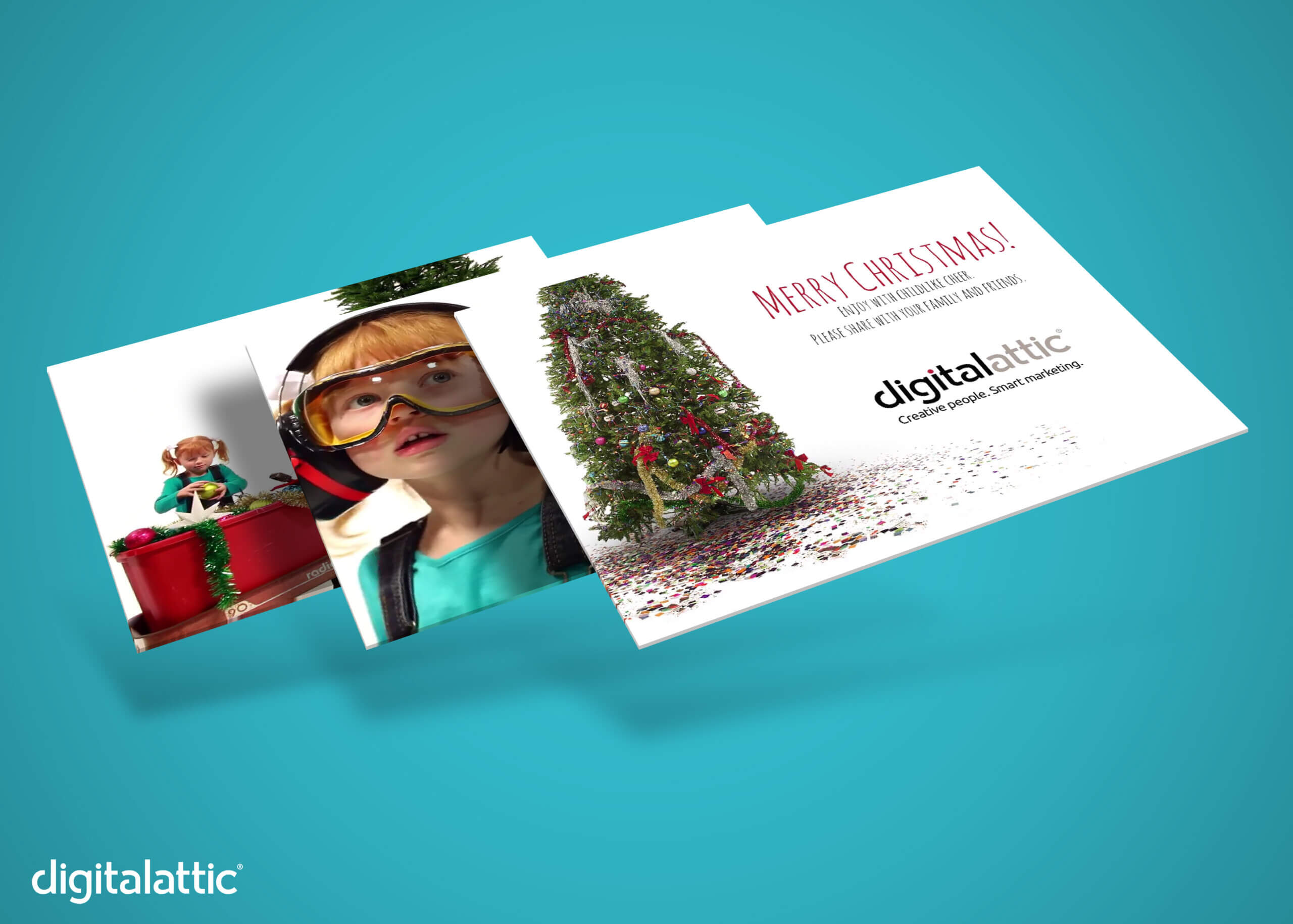 Merry & Bright Visuals
Digital Attic knows that the holiday season is a time of giving and spending time with loved ones. Our way of giving back to every client that has worked with us was to use our creativity and professional skills to develop a fun video to share with clients. A simple concept was developed for what the story would be and then we went to work capturing the magic of Christmas. The project was a heartwarming video of what the holidays is all about: love, perseverance, and giving back. It was our own digital holiday card, complete with a Christmas tree, ornaments, and some uplifting music.
Personalization
This project was a passion project of ours. The goal was to add a personal touch and bring smiles to all who viewed it. Using a child to capture the excitement of Christmas and watching her problem solve to finally accomplish her goal was not only a relatable scenario to enjoy, but it provided this sense of being part of our family. This personal touch was something Digital Attic always strives for with every project, to make certain that each new site, video, and design project remains true and custom to the client. What better way to share that than by using that same outlook to create something original and true to Digital Attic? Our hope was that the video would provide viewers with a warm, cozy feeling during the holidays.
---