 Telling Your Story
See our video marketing services in action
Meet the Client
City Without Orphans is an organization dedicated to raising awareness and motivating communities to take action until there are no longer temporary orphans in the City of Fresno.
Digital Attic was honored to work with City Without Orphans to create a moving video that would resonate with others. We developed a video we feel will motivate others to do their part in helping create a city with no more orphans.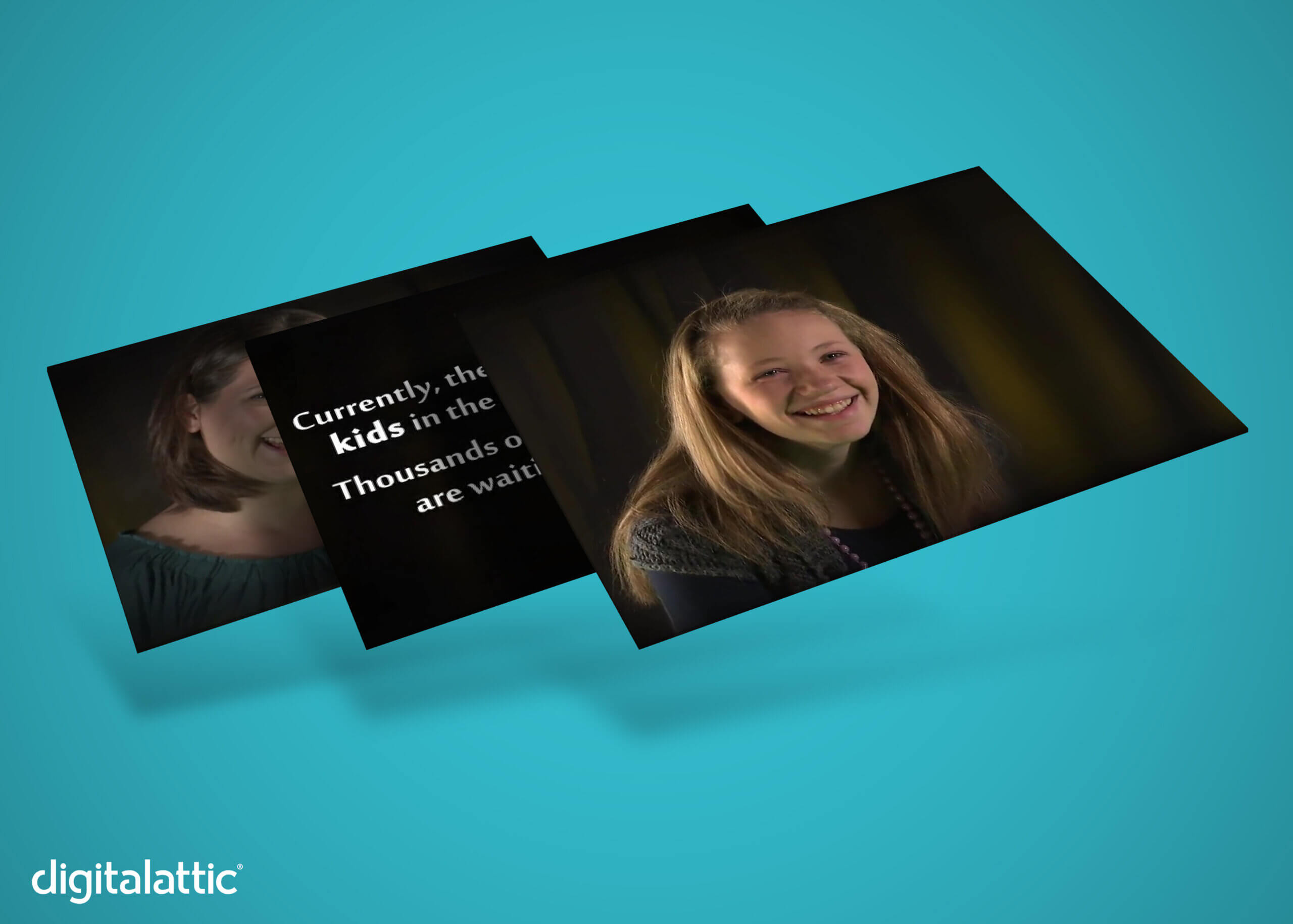 An Emotive Video
Since the organization advocates, educates, recruits and mobilizes people to step up and care for affected children, we wanted to capture something that would convey emotion in viewers. For that reason, our team created a script and decided to go with an authentic approach for this video. Using the true story of a child whose life was changed for the better through the organization and its advocacy, Digital Attic managed to capture a heartfelt video that will surely strike a chord with many viewers and generate a positive response for change.
Studio Space
Digital Attic needed a distraction free zone in order to successfully complete this video project. The studio crew took careful time preparing the studio and background to create the right space for filming. We coordinated schedules to ensure filming could take place without much overlap or trouble. With the use of our lighting and sound equipment offering a little more ambiance, we were happy with the end results. The final product was a touching testimony that was both powerful and vulnerable.
Storytelling Script
City Without Orphans seeks to positively impact the lives of children in foster care by offering them a safe place to call home and giving them hope for a bright future. Digital Attic took this premise and designed a script that showcased some of that hope in action. Along with the script, the Digital Attic team designed graphics to add in between the interview shots to break up the story naturally. It is a unique video that truly illustrates the power of adoption in changing the lives of children in foster care and the families that love them.
---