 Blueprint Home Inspections
Telling Your Story
See our video marketing services in action
Meet the Client
BluePrint Home Inspections has been serving the Central Valley for many years and needed a way to market its services to potential home buyers in the area.
Digital Attic partnered with Carlos Rosario to film a professional, easy-to-follow introductory video that would serve to show potential new clients what BluePrint Home Inspections is all about.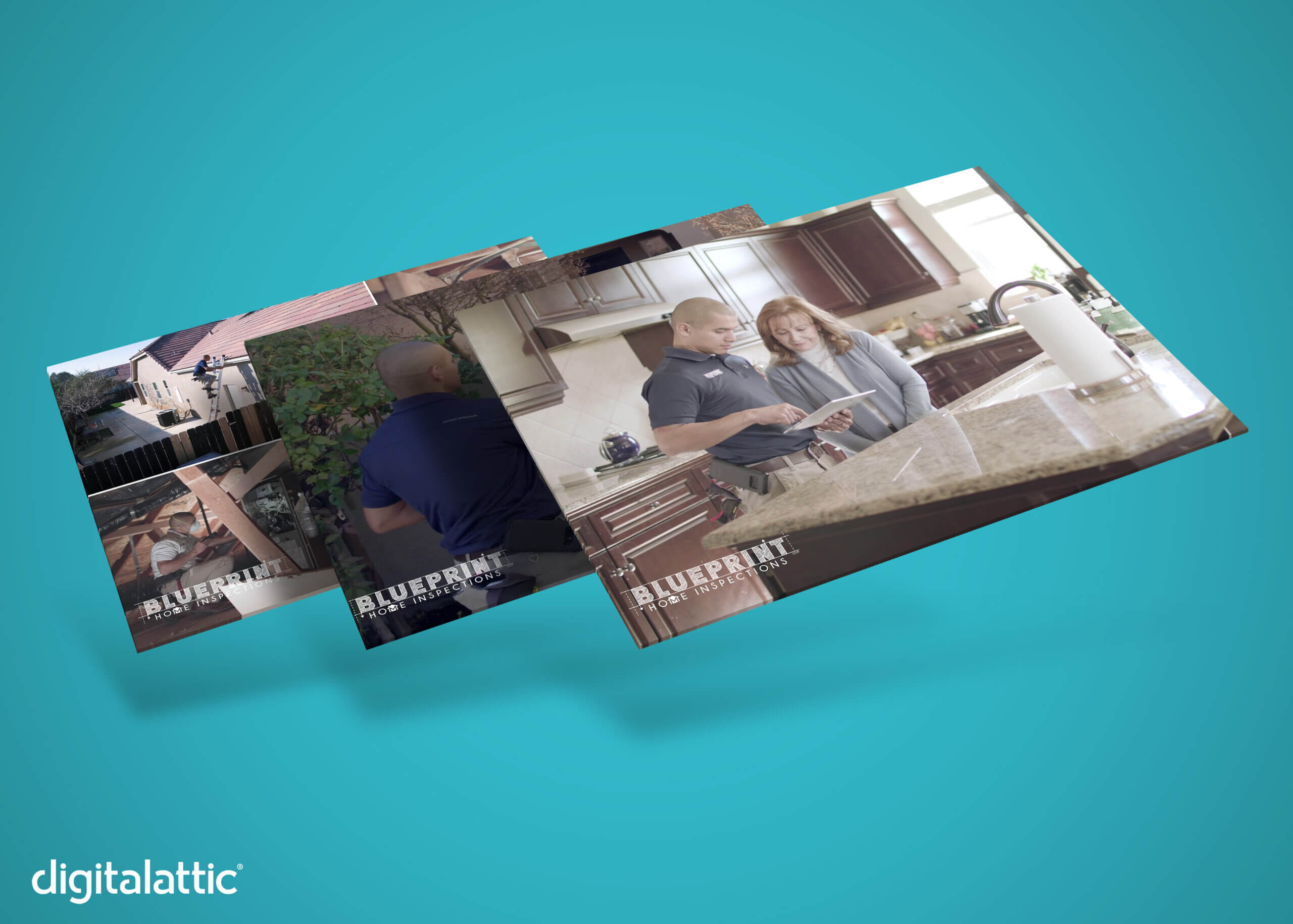 Informing the Audience
The goal of the video was to offer potential new homeowners an inside view into what they can expect during their final home inspection. Our video team set aside over four hours to go out to the filming site, set up lighting and equipment, and film the video with quality shots. We assisted the client with his script for the video, ensuring that the lines were clear, easy to understand, and flowed with the images being reflected in the video. The main focus was offering viewers insight on what to expect from BluePrint Home Inspections, highlighting the various components of the home that the inspector will look at, the overall walkthrough, and the comprehensive report that is prepared once the inspection is completed. Overall, we think the video does a great job of outlining the process of the home inspection for the audience in a professional, natural format.
Finalizing the Video
The final product comes to life in our studio where the video team takes time to edit, reorganize, and incorporate any last finishing touches to ensure the video is the best it can possibly be. Many hours are spent tweaking things like color, speed, and ensuring the audio flows with the video images. Our graphic design team also took some time to design images that would serve to enhance the information in the video, especially the final statements regarding the digital comprehensive report. Once all those components are complete and added to the video, the team goes through the entire video for one final look before having the client view and approve it. All the work that went into planning, organizing, writing, filming, and editing the final product truly paid off with the end result. The BluePrint Home Inspections Video provides useful information to anyone looking to buy a home and needing a full inspection.
---