 Telling Your Story
See our video marketing services in action
Meet the Client
Actagro has been a leading manufacturer and developer of environmentally friendly and sustainable soil and plant health solutions for many decades.
For over forty years, Actagro has worked to make a positive impact in the way we produce and develop plant products by researching the best ways to enhance plant growth, crop yield, and increase plant nutrient uptake in soil. It needed Digital Attic to help share its mission with the world.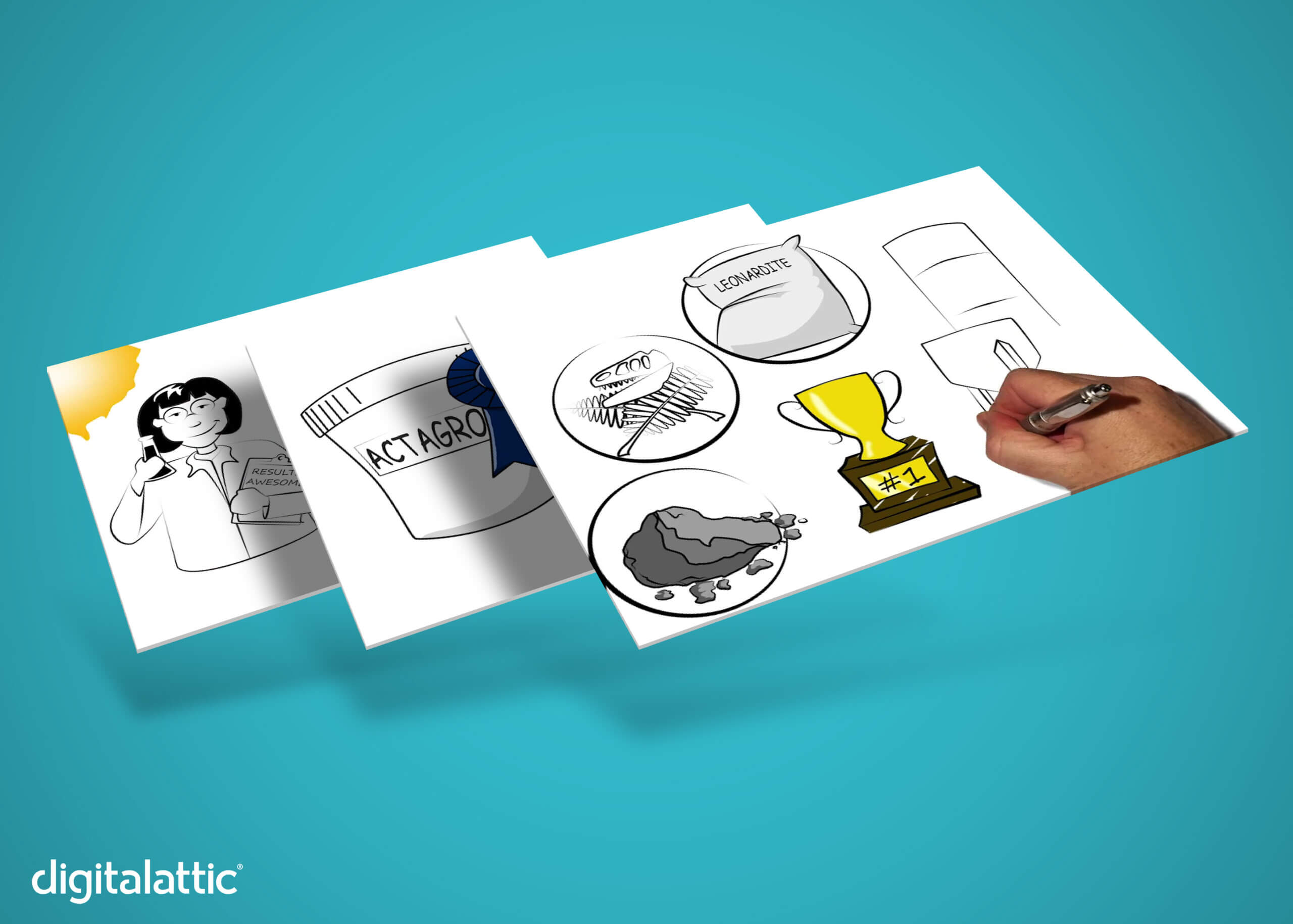 An Animated Video
We produced a brand video that helps explain what makes Actagro's products so different and better. Custom illustrations and animations were used to grab viewers' attention and to explain the production process in its simplest form. Actagro provides plant nutrients and health products in innovative ways that enhance natural soil. Their unique process results in a better performing and more reliable product for growers. Actagro came to us looking for a way to stand out in their highly competitive industry and managed to create a video that was one-of-a-kind and engaging.
Graphic Design
A lot of time, effort, and creativity went into designing the images used in the video. Animated videos are more complex than other types of videos because each shot and animation goes through careful timing to bring the images to life. The Digital Attic design team used its experience in designing graphics to produce something that was light and caught the attention of viewers. Using basic lines to create each animation, we then organized it all to flow naturally, illustrating one of the ways Actagro has changed the way soil and plants are produced through their products.
Editing Process
The final stage of every video project is usually the most time consuming as our team works together to edit everything together into one cohesive video. We ensure the video is polished and flows smoothly throughout the entire process. We view it on different devices to see how it appears on varying screens. Post production is the crucial step to ensure the final video completes the job it set out to accomplish, and in this case, our goal was to educate potential customers on how Actagro's products work. The Digital Attic team made sure the voice over in the video was perfectly timed to each image so the process being illustrated would be easy to follow. The final product was a success!
---