 Telling Your Story
See our video marketing services in action
Meet the Client
Actagro is based in Biola, California and has expanded its client base across the world, innovating the way soil and plants are treated.
Actagro's mission is to produce innovative products that enhance plant soil through natural processes. The company partnered with Digital Attic to produce a video that would share who they are with their audience.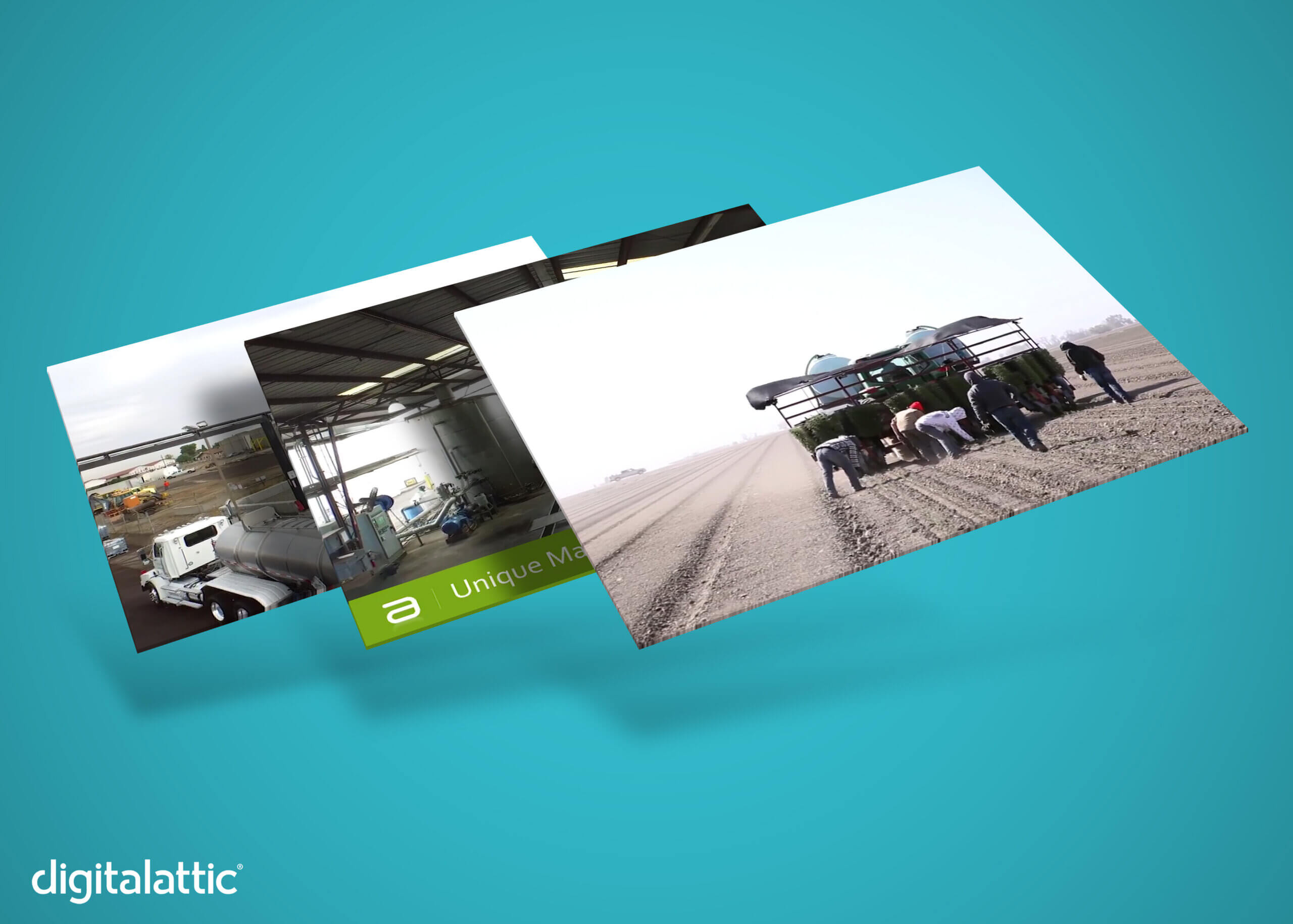 Giving Your Brand a Voice
Actagro is a manufacturer and marketer that produces premium environmentally sustainable soil solutions. The products are designed by experienced scientists and agronomists who learn from the soil and nature to positively enhance plant and soil health. The team is all about natural and sustainable ways to enhance soil and increase overall crop yields. Digital Attic filmed on the company's plant location using professional camera and drone footage to effectively film some of the behind-the-scenes of these processes. We know an effective way to get your story out to as many people as possible is through video marketing, and with Actagro, Digital Attic set out to showcase what sets the company apart. Their dedication to naturally enhancing the nature around them and continually improving their products through research, testing, and gradual improvement, has ensured that they truly are an innovative manufacturer.
Post Production & Editing
The Digital Attic video production team works hard to film and edit the videos for each of our clients. We know that videos are only as good as the quality and thought that goes into planning them. They need to be engaging, visually appealing, and provide a compelling script that will attract the right audience. Digital Attic has years of experience in the video marketing industry and we know that filming the actual footage is only half the job. The true magic happens after. Our team dedicates many hours to editing each shot to seamlessly flow into the next. We use our design team to skillfully place graphics throughout the video in a way that enhances the viewing experience without overshadowing the visuals. We ensure appropriate dialogue and audio is heard throughout the duration of the video and make certain that transitions between shots are logical. All of this is part of the post production in a video, and it is what makes the final product the best version it can be. Actagro's Brand Video is not only true to the company's mission, but it is informative and transparent, welcoming viewers to learn more about their products.
---