 Enhancing field productivity
Netafim manufactures innovative commercial irrigation products for water challenges in diverse applications ranging from landscape and turf to agriculture and wastewater. To help the company better serve its customers, we built a mobile app that can be used in the field – even without Internet connection – to identify the best products for specific projects. The goal was to enhance field productivity by putting key information at customers' fingertips.
UI Design

Mobile App Development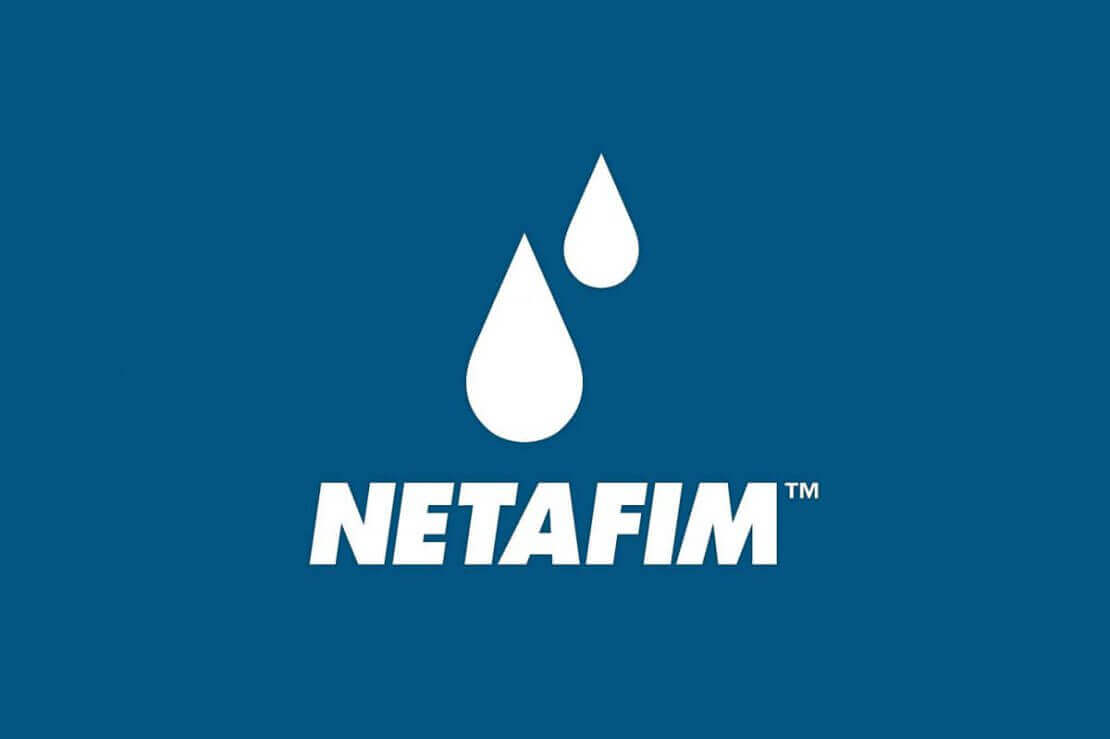 The Backstory
Netafim is one of the largest international manufacturers of irrigation products for multiple industries ranging from agriculture to mining.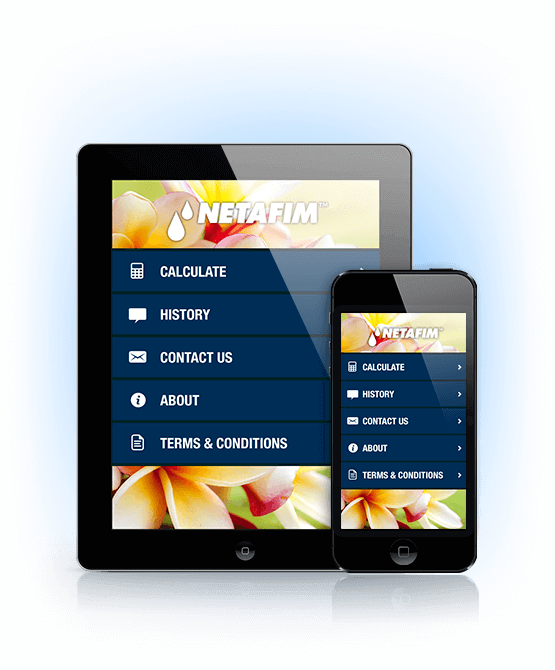 The company was founded on creating innovative solutions to the world's most urgent water challenges. This ingenuity also spreads to its customer service. Netafim's landscape and turf product line is widely used by contractors for a variety of project types.
The company previously developed a web calculator app to help customers determine which products were best suited for their specific build outs; however, the app was limited to desktop use.
Netafim's USA division asked us to develop a mobile app, turning the calculator into a valuable in-field tool for customers.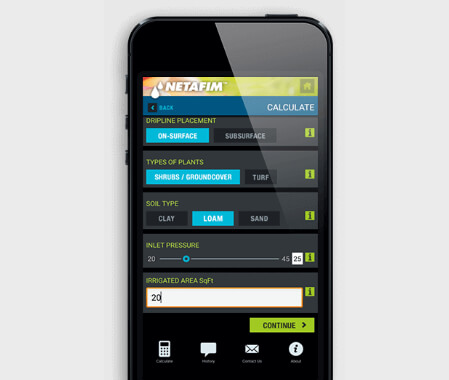 Engineering for Mobile
We developed the app for both iOS and Android smartphone platforms, making it easily accessible to Netafim's diverse customer base. The design concept incorporated familiar imagery from the company's marketing materials to maintain brand consistency, and the color scheme used a modern palate that was mindful of readability. Touch buttons, sliders, and scrolling menus were implemented as much as possible rather than text fields to enhance usability.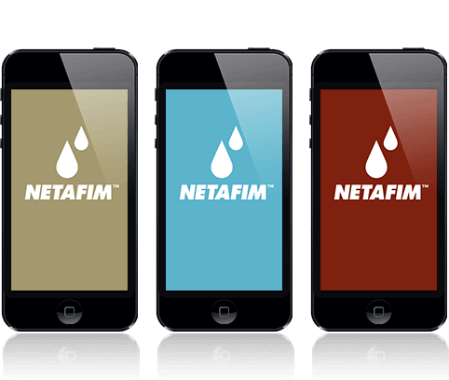 Anticipating Future Needs
Anticipating that Netafim would add future products, we constructed a backend administrative portal that allows for easy updating of the app's calculating functions. Plus, the app was designed to check the host server for updates upon launch when an Internet signal is detected. This prevents device storage from being gobbled up while ensuring that customers always access the latest product recommendations.